To access key features of this site, you must have JavaScript enabled.

Be part of the Give
When you give, you are joining us in a movement to change these statistics:
4
in

5


women

have low
self-esteem1
4%
of
women
around the world consider
themselves beautiful2
62%
of all
girls
feel insecure or not sure
of themselves3
<7%
of national philanthropic
dollars
are for women
and girls4
When we work together, we can have an amazing, measurable impact. See below to learn how you can make our Gives numbers grow and be part of the Give.
$

100

Million


in product & cash donated since 2012

48

%


of all Girl Talk chapters in the US were inspired by Thirty-One Consultants

Over

9

Million


people have been impacted by our mission
There are plenty of ways to be part of the Give, both big and small. You can purchase a product, round up your purchase or donate. Or you can give your time and talent: see our
How We Give
page to learn more about our partners you can support.
Round-Up!
When you buy Thirty-One Gifts products, customers in the U.S. and Canada will have the option to donate a little change by rounding up your purchase (after tax and shipping) to the nearest dollar or make a donation of any amount to support our mission of empowering girls, women and families. All donations are tax deductible. Donations will remain in their country of origin to support nonprofits aligned with our mission. Since 2012, that change has added up to 2M! There has been a 50% increase with Round Up! since announcing in February that customers can Round Up! their orders to any amount. Since this announcement, more than $40,000 in the U.S. and $2,500 in Canada has been donated from Round Up! alone. Thank you to all our Hostesses & Customers for being part of the Give.
Gives Round Up! contributions are considered a tax-deductible contribution. Customers are responsible for maintaining their own records for tax purposes. Thirty-One Gifts will provide a tax receipt required by the IRS to customers whose cumulative Round Up! exceeds $250 on an annual basis.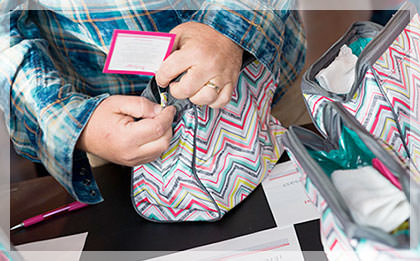 Purchase a Product
Every Thirty-One purchase made throughout the year adds up to help us impact the lives of as many girls, women and families as possible. This year, Thirty-One Gives will donate approximately 5% of our net total sales in product and cash to support those partner organizations.
You can also show special support for Girls Take Flight™ and Nationwide Children's Hospital by carrying our featured product this season: our U R U thermal tote in Butterfly Swirl Dot.
And you can always personalize with a Thirty-One Gives Care Ribbon to raise awareness for a cause closest to your heart or a Gives Icon-It to tell others about the Give.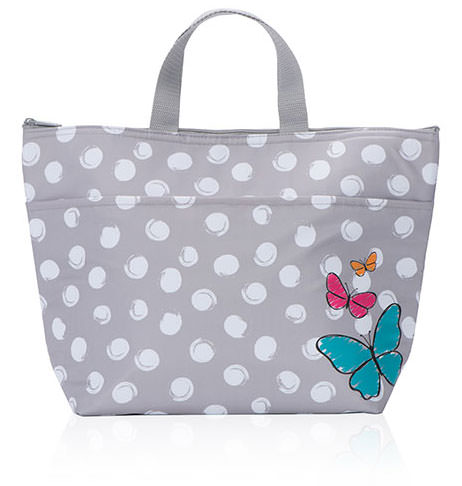 Donate
You can also be part of the Give by making a tax-deductible donation to the Thirty-One Gives Fund, a component of The Columbus Foundation. Although the Fund is administered locally, the money can be distributed to nonprofit organizations worldwide that align with the Gives Mission. Thirty-One Gives decides where and when the money in the Fund is spent. Click below to make your cash donation through The Columbus Foundation's secure site.