To access key features of this site, you must have JavaScript enabled.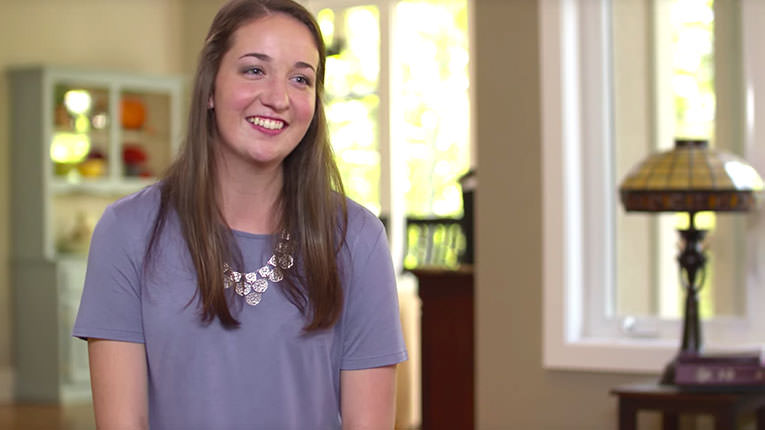 Thirty-One Success Story
Anna Loewen
Nineteen-year-old Director Anna Loewen juggles her studies at the University of Ottawa with a thriving Thirty-One business – and finds fulfillment in helping other women achieve their own goals.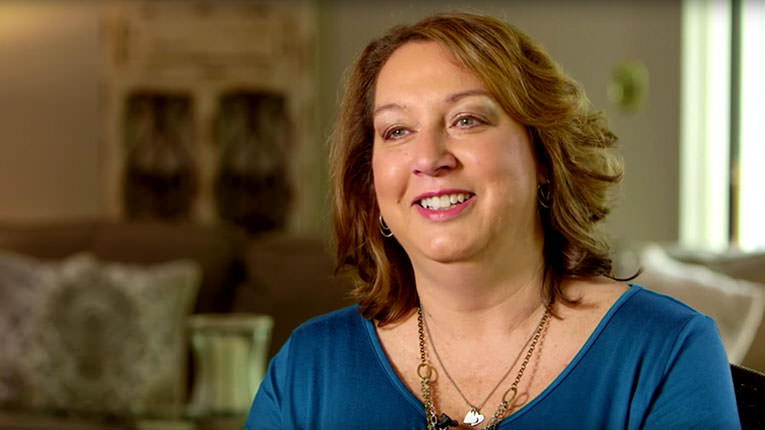 Thirty-One Success Story
Tracy Jones
Consistency is key for Director Tracy Jones – who kept her business going strong even through cancer. Tracy found success through Thirty-One, but she also found an amazing sisterhood of support when she needed it most.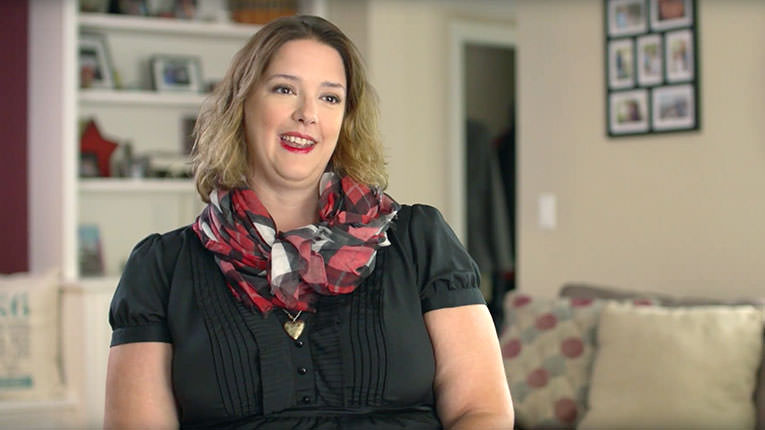 Thirty-One Success Story
Samantha Haynes
Busy mom of four Samantha Haynes started small, but turned her goal of one party a week into a Thirty-One business that she says has brought her self-worth, confidence and happiness.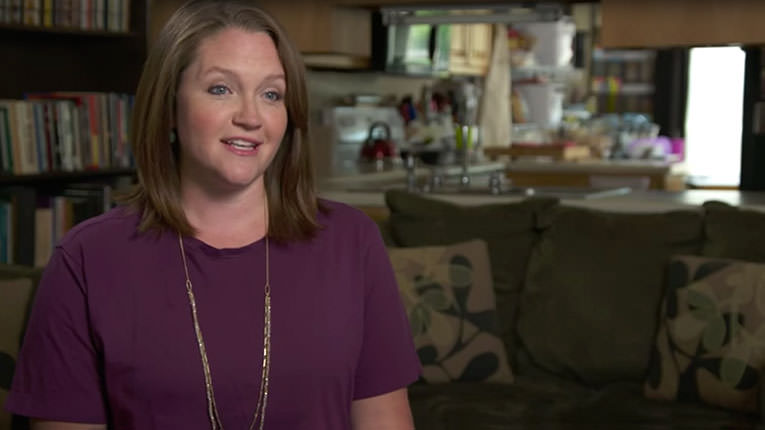 Thirty-One Success Story
Courtney Adams
Courtney Adams uses Thirty-One to support her family of five while her husband attended grad school. In addition to the financial rewards, Courtney loves being able to set her own schedule and work when it fits her family's schedule.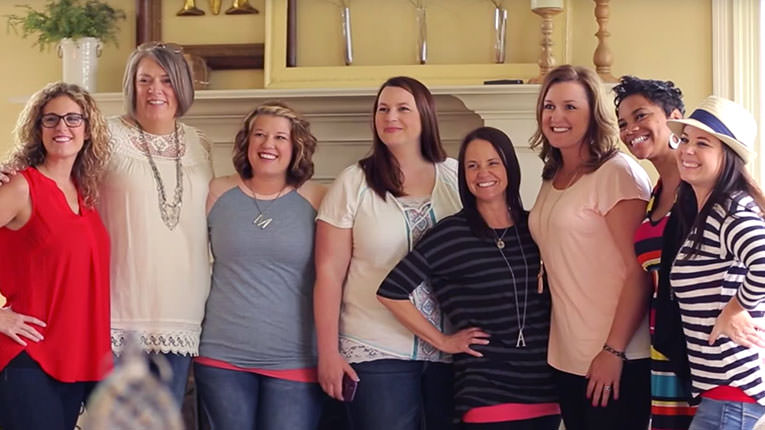 Thirty-One Success Story
Accountability Group
One of the biggest benefits of being a Thirty-One Consultant is that you are part of a sisterhood of women who will be there to celebrate, encourage and support every step of the way. More important than any financial benefits they will ever earn, the eight women featured in this video have formed a truly amazing friendship that will last a lifetime.
Representations made about income should not be considered as typical or guarantees of your potential earnings or profits as a Thirty-One consultant. Actual earnings can vary significantly depending on time committed, skill level and other factors. Not everyone will achieve the represented level of income. Such amounts are before expenses, if any. For more information about what you can expect to earn as a Thirty-One consultant, please read our Income Disclosure Statement.
Spring-Summer 2017
Circle of Honor
Thousands of women across the country have changed their lives for the better through Thirty-One. These women are just a few great examples of that. Each of these ladies is a member of our "Circle of Honor," which is what we call the women who have been featured in one of our past Catalogs. Read their inspiring stories, and if you think this opportunity might be right for you, ask a Consultant for information about joining her team.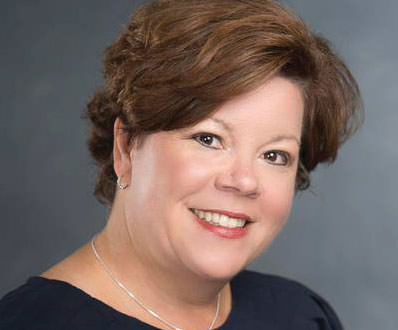 Brandy Black
Senior Executive Director
Marietta, GA • Joined December 2008
What do you enjoy most about being a Consultant?
First, I consider myself to be a problem-solver, not a seller. I love helping my Customers find the perfect solutions to stay trendy and organized at home or on the go. I cherish all the friendships I've made with my Customers and my team members. I've never had a job where I'm surrounded by more support and encouragement. Being the CEO of my own business also allows me the opportunity to provide choices for my family that we would not otherwise have. Thirty-One has become a lifestyle for myself and for my family.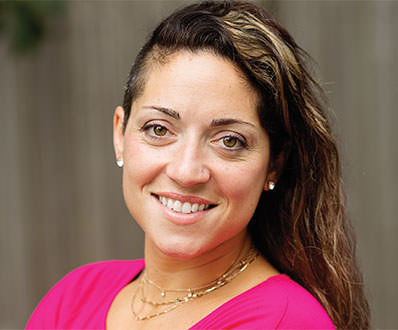 Rosanna Malaghan
Director
Riverview, FL • Joined January 2015
Why are you a Thirty-One Consultant?
I joined to earn money to pay for yoga teacher training, which I was able to do in my first three months. But that was just a stepping stone. At Thirty-One I'm encouraged to be the best version of me every day – as a wife, a mother, a daughter and a friend. I also love the flexibility. Not only can I "work" around our beautifully chaotic family schedule, but I am so grateful that my sons get to see my joy in working, empowering other women and sharing awesome products.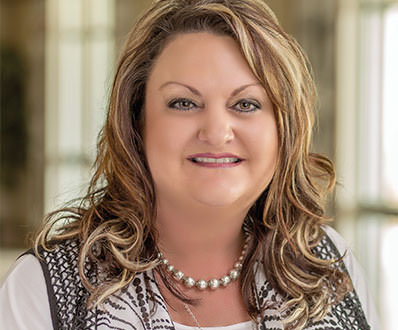 Amy Wyatt-Burton
Director
Hollister, OK • Joined April 2015
What do you love most about this job?
Girl time! Thirty-One is my third job, and between farming, ranching and only having sons, I am surrounded by men. Thirty-One gives me the opportunity to connect and share with women. Plus it's FUN! I also love the flexibility of it. I stay very busy with my kids, community and church, but with Thirty-One I have the freedom to choose how often I work and WHEN I work!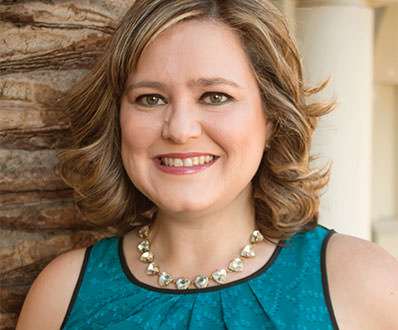 Jill Walmer
Senior Executive Director
Brentwood, CA • Joined November 2010
What keeps you feeling motivated?
Every year I choose a new word to represent what I'm feeling in my business. Where I'm at, where I want to be. This is a really powerful tool to help me stay focused on the BIG goals. Throughout the last six years, those words have helped me to "Dream Big. Find Strength. Believe. Grow. Be Purposeful. Choose Joy." It's so easy to get caught up in the little day-to-day things in our lives that we forget how important it is to stay focused on the things that matter most.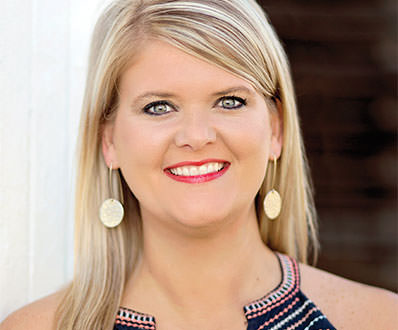 Emily Oliver-Jones
Senior Executive Director
New Washington, IN • Joined June 2010
How has this job impacted you and your family?
It's a "job" that allows me to put my FAITH first. Throughout this journey I have been blessed financially, I have been blessed with friendships, and I have been blessed with freedoms most other jobs wouldn't allow. And I give God ALL the glory for being the BEST business partner a girl could ever have! For our family, Thirty-One has helped pay for so many things for my little girl, Peyton – 4-H animals, cheerleading, piano lessons and even a family trip to Disney. We set goals together, achieve them together and, of course, celebrate together because this is our FAMILY business.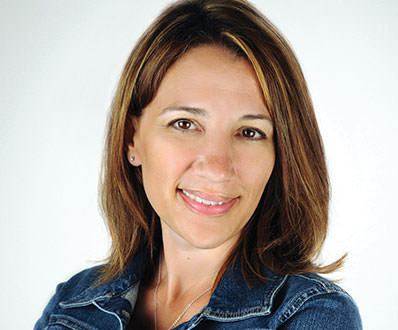 Christina Rupracht
Senior Executive Director
Central Square, NY • Joined March 2010
How has your life changed since joining Thirty-One?
When I joined I was a stay-at-home mom raising five boys at the time. (Now it's six boys!) I love being a mom, and this opportunity has empowered me to not only be a great mom but a successful business owner as well. I never thought I'd be able to financially support our whole family, and I certainly never thought I'd be leading a team of incredible women who amaze and surprise me every day. I love watching them find their own confidence and strength. So many things have changed for the better during the last seven years, and now I can't imagine my life without Thirty-One in it.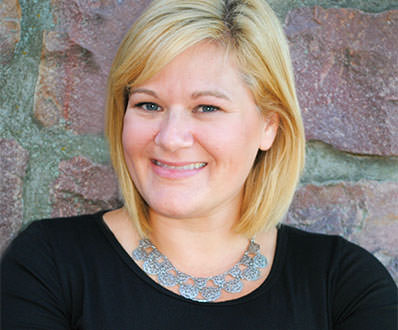 Jenay Hallickson
Director
Sioux Falls, SD • Joined January 2015
How is Thirty-One different than other jobs you've had?
I love being my own boss! Planning my job around my family and not the other way around has been amazing and freeing. Last summer I stayed home with my three kids full-time for the first time ever. I've also made real connections with other women through Thirty-One, and the encouragement I've received has been priceless. When you're a stay-at-home mom – or even a busy mom – it can be hard to connect with other women. This gives me that chance.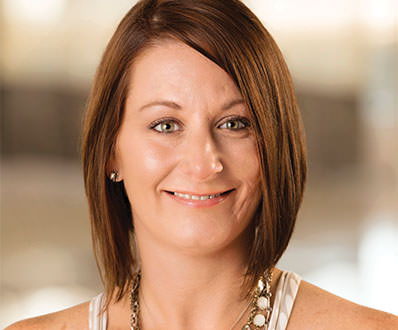 Amie Leone
Director
Glenwood, MD • Joined February 2015
Why did you decide to join Thirty-One?
I just wanted all the great products in the Enrollment Kit for only $99. I had no desire to sell, but the more I learned about the company and Cindy & Scott, the more I wanted to keep learning. Thirty-One has helped me become a happier person by filling the parts of my life that were missing. After leaving my corporate job to stay home with my son a few years ago, I didn't realize how much I would miss "working." Thirty-One gives me a sense of accomplishment and independence.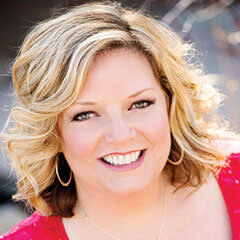 Jennifer Westerhoff
How is your life different since you became a Consultant?
I joined Thirty-One to earn enough money to help pay our mortgage while continuing to be a stay-at-home mom. I am now a work-from-home mom paying the mortgage, car payments, private Christian high school tuition and more. I love that I have the ability to impact what that looks like day-to-day, week-to-week, month-to-month, and year-to-year. When I work harder, I contribute more. Plus, Thirty-One has made work something I actually look forward to each day. this is the first job I've ever had where I get excited to work!
This story was shared in the Fall 2016 Catalog.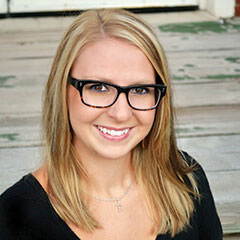 Kelsey Marshall
What has surprised you most about being a Thirty-One Consultant?
When I decided to start my Thirty-One business, partying, building a team, being my own boss and creating my own schedule were far from a reality. I never dreamed of where Thirty-One could take me. After much prayer, my husband and I knew where this business could take us, and we haven't looked back since. I'm partying more than ever, meeting incredible people, sharing my faith and loving my career with Thirty-One. I couldn't be happier!
This story was shared in the Fall 2016 Catalog.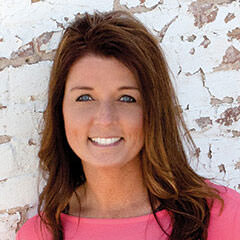 Kelly Livvix
Why did you decide to join Thirty-One?
Family has always been a top priority for me. I joined to help provide for them, and as my two boys grow closer to college age, it allows me to keep providing for them. Being a Consultant also helps me to devote more time and energy to family – I have the flexibility to shift my work hours so I can focus on making more memories with them. This career has inspired me to become the best wife, mom, daughter, aunt, sister, friend, host and leader that I can be. Whatever role I'm playing in that moment, I give it my all.
This story was shared in the Fall 2016 Catalog.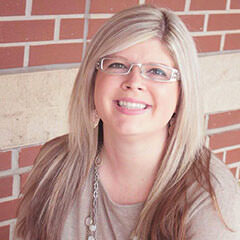 Nikki See
What is the most rewarding aspect of being a Thirty-One Consultant?
I love the sense of accomplishment Thirty-One gives me, and I love being able to stay home with my little ones and watch them grow. We also get to take more family vacations than ever before – it's so important to get away, have fun, experience new things and reconnect as a family. My Thirty-One income makes it all possible! Originally I joined just to get the Enrollment Kit, and I never really intended to do anything with my business. Little did I know all the blessings that were in store!
This story was shared in the Fall 2016 Catalog.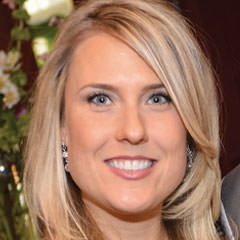 Amber Barraco
How has being a Consultant impacted your family?
The feeling I get providing for my family is, by far, the most rewarding part. My husband and I have always done everything we can for our children, but Thirty-One allows us to say "yes" to extras like weekend vacations and gymnastics. The encouragement and compassion Thirty-One brings to my life makes me want to be a better leader in my other professions as a mother and a teacher. My family has always been proud of me, but the look they give me now is like nothing I've ever experienced.
This story was shared in the Fall 2016 Catalog.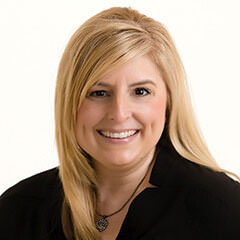 Lisa Harvey
How has your life changed since becoming a Consultant?
Before Thirty-One we lived paycheck to paycheck. My husband and I had good jobs, but like so many families, we didn't have money for any extras. I joined to earn money for my son's soccer expenses, and despite having no previous sales experience, I've been able to build a strong team and a strong personal business. Eventually I was able to leave my full-time job as a teacher, and my life is filled with flexibility and fun. I've gained a new sense of condence in myself, and now I can't imagine my life without Thirty-One or the amazing people I've met through this company.
This story was shared in the Fall 2016 Catalog.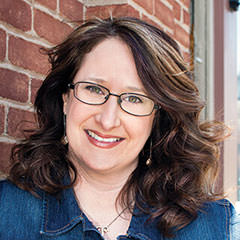 Kate Owen
What's the biggest benefit of being a Consultant?
Thirty-One gave me a gift I didn't know I needed. Being a stay-at-home mom was a great blessing because I got to be with my children, but I lost a big part of my identity when I left the workforce. Within a month of joining Thirty-One, one of my best friends said, "It's like we have Kate back." My confidence has grown so much, which has made me a better wife and mother. Plus, I love the JOY of being a Consultant. We get paid to party! What other job pays you to make friends, have fun and solve problems with cute bags?
This story was shared in the Fall 2016 Catalog.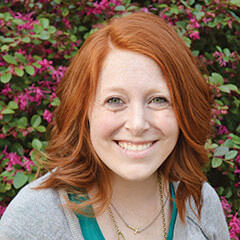 Audrey Floyd
What do you like most about being a Thirty-One Consultant?
The sisterhood and the friendships I have built. Before joining Thirty-One, I had become somewhat of a recluse, not wanting to be around many people outside my small group of friends. Thirty-One helped me branch out and gave me a purpose to build relationships again. I truly believe that because of Thirty-One, I am a better wife, mother, friend and overall person. This career has given me an outlet to connect with new people, and it's helped me find passion for myself again.
This story was shared in the Fall 2016 Catalog.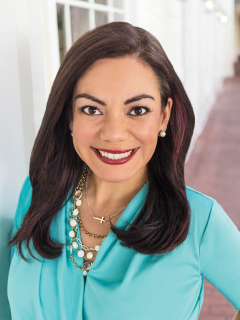 Juliet Quintero
How has being a Thirty-One Gifts Consultant impacted you and your family?
My husband, Trevor, suffered a stroke on New Year's Day 2015, and he hasn't been able to work at all this past year. He's very young, so this was really out of the ordinary. The plan was to use some of my Thirty-One Gifts income to replace what he earned - it ended up replacing all of his income and more. Plus, my Thirty-One Gifts business helped me to have some time for myself when things were really stressful. It gave me time to escape from the hospital and meet other people. At my parties, I've met people who have shared amazing stories that created strong personal connectionis.
What do you like best about being a Consultant?
I'm a full-time teacher and have two young children, so I love that I can work my Thirty-One Gifts business when I want to. I'm able to schedule my parties when my husband or mom can watch the kids, and I love that I have the ability to work when it's convenient for me. Also, the women I've met through Thirty-One Gifts are amazing. The strength of our friendships and our relationships is incredible. We just have fun together.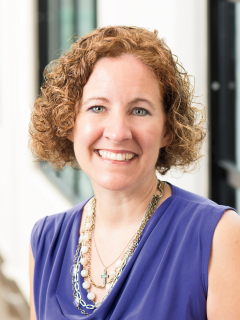 Carol Beauchemin
Everyone at Thirty-One has a reason why they're a Consultant – what's yours?
My family. When I joined Thirty-One, we were at risk of losing our home, and I needed to keep a roof over my children's heads. We were being swallowed up in debt after the economy fell. I'd been laid off from my part-time job and was home-schooling three children, so I needed something€ flexible. Being home with my kids was very important to me, so Thirty-One was perfect. Despite being a relatively shy, non-party kinda gal, I figured I had nothing to lose and everything to gain.
How quickly did you start seeing the benefits of being a Consultant?
I knew within months that Thirty-One was an answer to my prayer, and choosing to believe in Thirty-One and in myself, I knew within six months that I could pay the mortgage! Today my Thirty-One income pays our household bills plus private school for my son, extracurricular activities, including Boston Ballet training for my daughter, new car (because I gave mine to my college son), a camper and so much more. Plus, I have earned five amazing, all-expenses-paid trips to Cancun, Riviera Maya and the Dominican Republic, perfect for renewing our marriage! Every day I thank God for Thirty-One – my Hostesses, Customers, amazing team and Thirty-One family!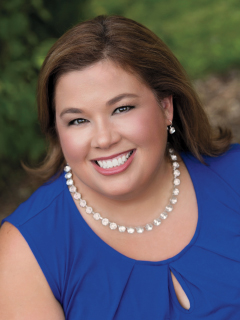 Angie Kerr
What do you like most about being a Thirty-One Consultant?
I love the flexibility of being able to work around my family's schedule. I can be where I need to be every day. I also love the friendships I've made. I would not have met many of these ladies if not for Thirty-One, and I can't imagine not having them in my life now. Learning and feeling empowered by them is incredible – there's always someone willing to offer support and encouragement.
How has your life changed since you joined?
Thirty-One has given me the amazing work-life balance that many people hope for but are never able to have. I love to work, and I get to do that, but I also get to spend time with my family. I have the opportunity to put my ideas and talents to good use, which has increased my confidence and boosted my self-esteem. I started Thirty-One to have something just for me. I had a high-paying job that I enjoyed, but with three small daughters at home and a busy work schedule, I needed some girl time. I didn't start out thinking I would make a career out of this, but I worked my business like a business, and things just grew and flourished from there.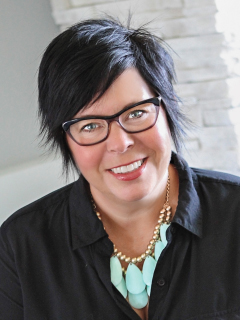 Angie DeLong
What's the best part of being a Thirty-One Consultant?
I love that I get to help and encourage so many women in their journey to make additional income, get some girl time or earn products for free. I love the flexibility I have, which allows me to "work" around our crazy, but fun, family schedule. And I love that our daughter gets to see me doing something I love – empowering others and dreaming with action. Plus, our products make people happy. What's not to love?
How has life changed for you and your family?
I no longer dread Sunday nights because I love Mondays. Crazy, huh? Who knew Mondays were so great?! Now I get to spend my day surrounded by powerful women. And not only have I made amazing new friends - my husband and our three children also have incredible friendships because of Thirty-One. All five of us have worked as a team to build a business that provides the extras, the vacations and the money for activities.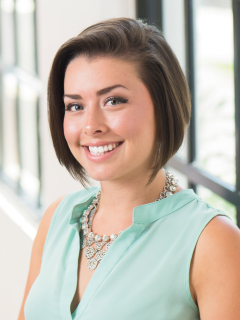 Shannon Culler
How quickly after you joined Thirty-One did you start seeing the benefits?
Immediately! I came from a job I thought I loved, and I was comfortable there. But during my first three months with Thirty-One, I received more celebration and encouragement than I had in years at my day job. I quickly fell in love with being my own boss and setting my own expectations – and I also loved the rewards! During my first year I earned over $2,000 in free products, a Tiffany necklace and a trip for two to Mexico ... all on top of my paycheck. My husband saw how much this little job meant to me, and after five months we decided it was time for me to quit my day job to stay home with my kids and be a Thirty-One leader. Now I can set my own hours, be home for the holidays and take time off when it suits our family.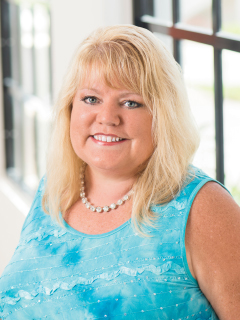 Kelly Ricketts
How has life changed since you joined Thirty-One?
Before Thirty-One, I would have described myself as critically spirited – a perfectionist who was often paralyzed by fear of failure and a woman who was having the life sucked out of her. My faith walk has grown, the critical spirit is gone, and I am now filled with peace beyond all human understanding. Cindy Monroe gave me permission to dream big, and now it is my passion to pass this on to other women and inspire them to live the life of their dreams.
Every Consultant has her own unique "why" – the reasons why she's a part of this family. What are yours?
Faith, family, financial freedom, flexibility, friendships and FUN! Thirty-One allows me to focus on the things that are most important in my life. My theme for both life and business is to "Shine for His Glory." I truly feel it is only by the grace of God that I have had success. Each night I give Him praise and ask Him to use me in the way He sees fit, so That His light would SHINE in me so brightly that others would come to know Him and that He would be glorified. I believe with my whole heart that this is why He puts amazing women in my path.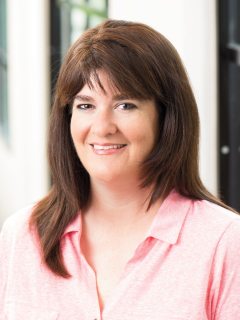 Cindy Bogue
What do you like most about being a Thirty-One Consultant?
It's brought out an underlying self-confidence I didn't know I had. I'm able to stand in front of complete strangers and talk about my passion for what I do without feeling nervous or anxious. Throughout my journey, I've also met some amazing women who – I'm proud to say – have become good friends. When I first joined Thirty-One I was only a "kit-napper, " but I've turned my business into a fun, flourishing, unexpected gift. I'm fortunate to have an extremely supportive husband who is proud of what I've accomplished in a short amount of time, and I'm so grateful for this opportunity to be able to provide the extras for my family and also have something just for me.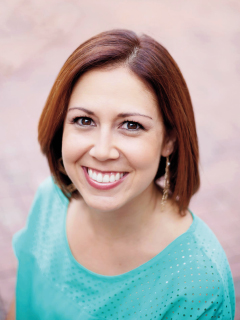 Becky Murdock
How has being a Consultant impacted your life?
This company helped me realize my fullest potential and dream big. When I first started Thirty-One, I thought, "What's the worst that could happen?" Paying $99 for $400 worth of products seemed like a decent gamble. A couple of months into my journey, God changed my mindset. Suddenly it wasn't "What's the worst that can happen," but rather, "What dreams can I achieve?" When I set a goal, it's a BIG goal. And I've hit them all! ... I love being successful with my business, but at the end of the day, I'm a wife and a mother first. With Thirty-One, I don't have to choose between a career and a family – I get to have both.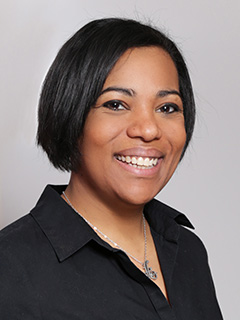 Arin Grainger
Why did you join Thirty-One?
My "why" started out as being able to bring in extra money to help my family. I wanted to buy things and go on trips with them without breaking the bank. As I have grown and become successful, my "why" has changed. I now not only want to help with family finances – I want to be able to help other ladies realize that they can do the same things... that they can learn, promote and succeed with Thirty-One.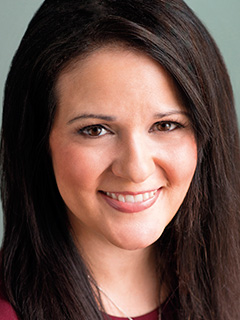 Lindsay Tanner
How has Thirty-One impacted your family?
My husband, Aaron, and I are proud to be able to provide the extras. We don't have the money discussions and worries that we used to. My son, Hudson, and daughter, Landry, see their parents happy and dreaming big. I have been able to spend a lot of time with my children, and I am forever thankful for that. Those moments are moments you never get back. After having our baby daughter, Pierson, in March, I was on a conference call and I looked down at her little face and realized how lucky we both were. I can run a successful business while holding my brand new baby. I have the best of both worlds.
What are you most proud of about your personal journey?
I built a strong business quickly, but after two years we moved to a new city and state. Starting over was scary, but as soon as I knew we were moving, I began signing up for vendor events and looking for ways to meet new contacts. I'm still amazed that a small town girl who was always a "good" employee could run a multimillion-dollar direct selling business. I never imagined that I would be building something for myself and not for an employer. I had no idea that I could be my own boss, have the willpower to work my business consistently and share with Customers, Hostesses and my team straight from the heart.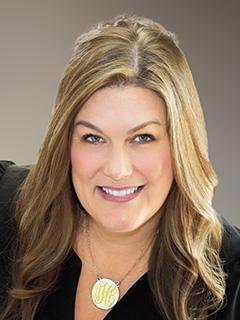 Ashley Haley
What are you most proud of about your personal journey?
Being involved with Thirty-One Gives has been the highlight of my Thirty-One career so far. Our mission to support girls, women and families matters, and it means a great deal to me to know I am part of something bigger. Our passion for giving back is the heart of our brand – it's who we are. And it empowers me to remember that I am more... I am enough...I am worth it. I love when I get to share that message at my parties. It's opened up so many conversations with my Customers, as well as Consultants on my team – and that makes my heart smile the most!
What is a challenge you've overcome?
Wearing all the hats as a single mom is a daily challenge. But I wouldn't change one obstacle God has had us walk through. I wouldn't be the person I am without them. Just like in James 1:2-4, you one day will look back and say, 'Wow... because of that struggle, I am a better person now.' My son Jackson is too. He sees my hard work, dedication and desire to set goals and to reach them. He's seen it because I was able to 'retire' from my RN job and be home with him. He's learning work ethic, the value of a dollar and responsibility. Don't think I don't make him label my Catalogs and do some door-to-door delivery! He's invested with me!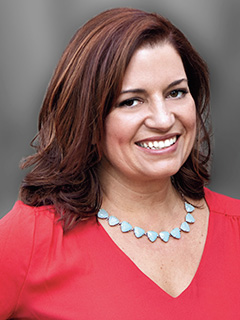 Stephanie Joseph
How has your Thirty-One business impacted your family?
Having a family full of boys, we love to go on adventures! Our biggest adventure so far happened a few years ago when we moved to my home state of South Carolina. We had always wanted to move south, but without my Thirty-One income, this is a wish that could not have come true. Seeing our sons, Andrew and Casey, happy and thriving has been everything we hoped for. These days the adventures continue as we hit the road with our camper! It really is our home away from home! We love to get away, even for a weekend, so that we can unplug and just hang out by the fire! This Thirty-One adventure continues to take me new places, so I can take my family new places!
Why did you join Thirty-One?
My "why" is to create more opportunities for my family. By having a main goal of extra income, it allows us to have more choices when it comes to our free time. We love to try new adventures, travel to new places, and spend more time together. Thirty-One has helped my husband, Ed, and I pay for several trips to Disney, and that has been so special for our boys. I love to watch them experiencing things I never did as a child! I am most proud of the example that I continue to set for my children. They see me setting goals and working hard to meet those goals. My sons have learned that if you want something bad enough, you have to set goals and do the work to make it happen.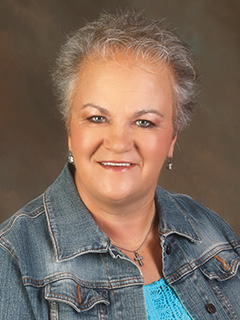 Lynn McCutcheon
What meaningful things has your Thirty-One income helped you purchase?
Last year I was able to treat my daughters and granddaughters to a trip to New York City for Christmas. I never dreamed I would be able to do anything like that! And I was recently able to purchase our family's dream lake home. I've always longed for a place where we all can be together and make memories. I hope that for years to come my family will enjoy the lake house and remember the love that their father and I share for them. Without Thirty-One this would have never been possible.
What are you most proud of about your personal journey?
Through this journey, there is no longer a void where dreams should have been. I believe in myself and I know my self-worth. Not only have I achieved those things for myself, I get to share with others the opportunity for empowerment and choices that they may not have known were available to them. In return, these ladies touch my life in more ways than they will ever know. When I see each of them grow and become the best they can be, it makes my heart smile. I'm blessed beyond measure to know that I have played a small part in it.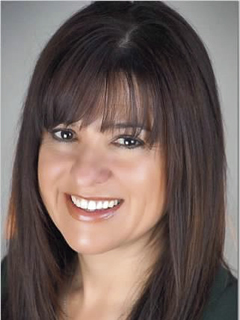 Stacy Walsh
How have you changed during your Thirty-One journey?
My Thirty-One journey has given me confidence, deepened my faith in God, taught me patience, surrounded me with positive women and given me encouragement. It's stretched me and helped me grow in ways I'd never imagined. After leaving Conference last year I went to support a friend who was participating In the Ironman competition. I was so inspired and felt so confi dent coming off Conference that I actually signed up to participate in this year's Ironman competition. I never imagined that in one year I would have started my own business and be training for an Ironman. Thirty-One really is so much more than a bag!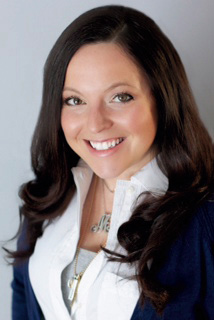 Melissa Wilkinson
How does the flexibility Thirty-One offers benefit you and your family?
I can work anywhere at any time. I have the opportunity to stay home and raise our children, Andrew and Sean, and still have an income that makes an impact on our financial situation. I'm able to build relationships with people to book parties, join my team and shop with me while I'm taking the kids to the YMCA or on play dates. My husband, Jeff, gets to have quality "man time" with his little men when I'm at my parties in the evenings. This is a dream come true for me considering I left my career in retail management so that I could be a hands-on mom!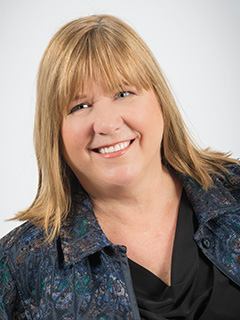 Cindy Lakata
What are you most proud of about your personal journey?
I'm so proud that I have been able to find a new purpose in my life and have been able to fill a part of the emptiness that I felt when I lost my husband. We were high school sweethearts, married nearly 27 years when he was hit by a car and killed while riding his bicycle. I'm proud to share the Thirty-One opportunity with others who may also have some void in their life. The lives I've touched in positive ways through this opportunity have made me truly happy and have humbled me at the same time. It means so much to me when I can celebrate my Hostess and make her feel good about herself.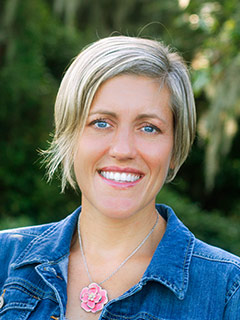 Heather Stapleton
How has this opportunity been different than what you expected when you first started?
The unexpected thing is the joy I get from being able to set goals while my kids watch. They will then set their own goals for reading, fitness and meeting new friends (we move often). For them to have motivation to work toward a goal at such a young age is something Thirty-One has helped me teach them.
What are one or two things Thirty-One has helped you and your family purchase that are meaningful to you?
My husband just graduated from medical school, so I was able to buy time with my kids and husband while he pursued his dream of becoming a doctor. I was also able to buy our living room furniture and kitchen table with cash from my Thirty-One income! I always want my kids tosee how important it is to save instead of put it on a credit card. When we purchase something – whatever it is – we all say, "Thank you, Thirty-One!"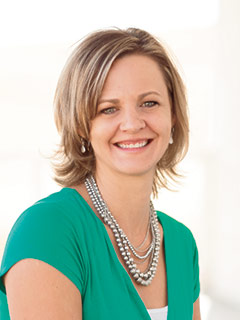 Liz Getz
How is Thirty-One different than other direct-selling companies?
Thirty-One rewards us like none other. Not only do they provide us with so many opportunities to earn free products and other incentives, the amount of support and recognition is incredible. You're more than just a number – you are an important part of the company, and they make sure you know that. I've also been able to advance into leadership much more quickly with Thirty-One. I don't have to "sell" Customers on the product – they see it, they love it and they buy it! It's as simple as that!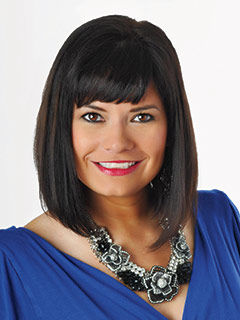 Tricia Edmundson
How would you describe the relationships you've built with the women on your team and other people you've met through Thirty-One?
Priceless. My first three years with the company were both exciting and very difficult. My mama went through a tough battle with cancer and Thirty-One allowed me to travel frequently to be with her. My brother also was fighting his own battle during those years. My mama beat it, but my brother did not. During those times, my Thirty-One family was always there for me and that is something I'll never forget. Our culture is like no other.
What do you enjoy most about your role in the Thirty-One family?
I love working with my team and helping them achieve their dreams through Thirty-One, no matter what they might be. A gift is only a gift if you are willing to give it away! I love training my team and working with our field as a Founding National Mentor. Public speaking and training has recently become a passion of mine. I'm still an educator at heart – my classroom may look very different and my students are a little older, but I'm able to impact so many more lives now than I did when I was a teacher.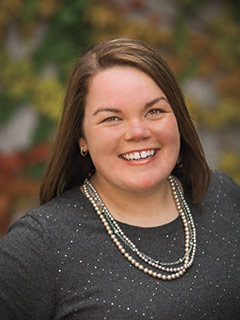 Jessica Miller
Why did you decide to join Thirty-One?
I originally joined Thirty-One to raise money for my niece and nephew, Wynter and Wyatt. My sister, Megan, had passed away unexpectedly in November 2012, leaving behind two precious kids. I had considered joining before, but I knew now was the right time. While no one can take the place of my sister, Thirty-One has given me a community of sisters. My "why" is to share my sister's story and encourage women to sprinkle love on the hearts of those around them.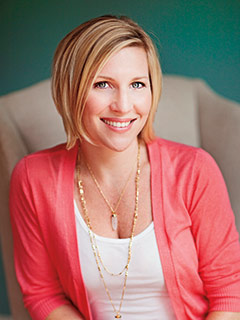 Jenni Abbott
How does the flexibility Thirty-One offers benefit you and your family?
I'm able to be there for my kids on field trips and class activities. And, as an active duty military family, our time together is often limited. We can't plan a family vacation or make long-term plans. Thirty-One allows my family to be spontaneous in our family time! Making memories with my family is my #31Why.
How is Thirty-One different from other direct-selling opportunities?
My job is all about celebrating, encouraging and rewarding women for who they are! I love meeting new Customers and Hostesses at parties. And being in leadership, I have the opportunity to travel to see team members, which is always a great time! We say it all the time – "We are so much more than a bag!" – and it's true! Thirty-One is a family, and if you're willing to jump in with both feet, host parties, meet new friends and give of yourself, the rewards will be ten-fold.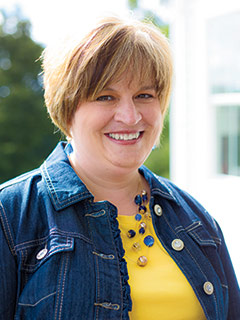 Shannon Smith Wolfe
What do you like best about being part of the Thirty-One family?
I absolutely love that there is always someone available to help, whether you need business advice or a shoulder to cry on. The Thirty-One family is just that – a family! We celebrate successes together and rally around those who need prayer or assistance. The BEST part is that the friendships made reach far and wide across the United States. It's comforting to know that you can have someone at the opposite end of the country lifting you up when you need it, and you can do the same for them as well.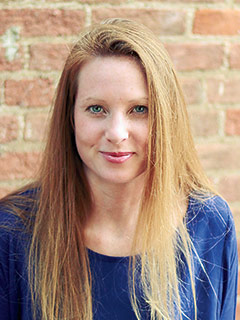 Melissa Fietsam
What do you like best about being part of the Thirty-One family?
I love knowing that I'm helping families take care of debt, find lifelong friendships, build self-confidence, give them much needed girl time, relieve financial burdens, help them go on family vacations, help them provide for their children... even fund adoptions. The community we've built and the second family we've become to each other is truly life-changing.
What has Thirty-One helped you and your family purchase that is meaningful to you?
My husband, Craig, and I have six children. Without Thirty-One, our children wouldn't be able to have the things that children want and need. My son's baseball (just one season out of three) is $1,200 alone. Even as a registered nurse, I couldn't have afforded those things for six children. Those are the things that matter to me. Being able to give our children the "extras." And for the first time ever, I was able to buy a car that would FIT our whole circus... I mean, family!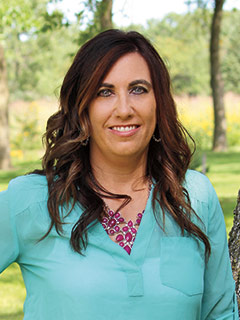 Rhonda Sebade
Why did you decide to join Thirty-One?
At the first party I attended, I was looking at the products and helping other guests pick out prints and personalization. I thought to myself, 'I could do this! I want to do this!' I had never thought I could be someone who could do direct sales and be successful at it. I've found that if you have something you're passionate about, anything is possible! Thirty-One is that passion for me. I love the products, relationships, friendships and confidence it has built in me, and the extra income it brings to my family. I have been so surprised to see what this opportunity has done for us. It's been life-changing!