To access key features of this site, you must have JavaScript enabled.
Open spaces: Kid's closet makeover!
Open spaces: Kid's closet makeover!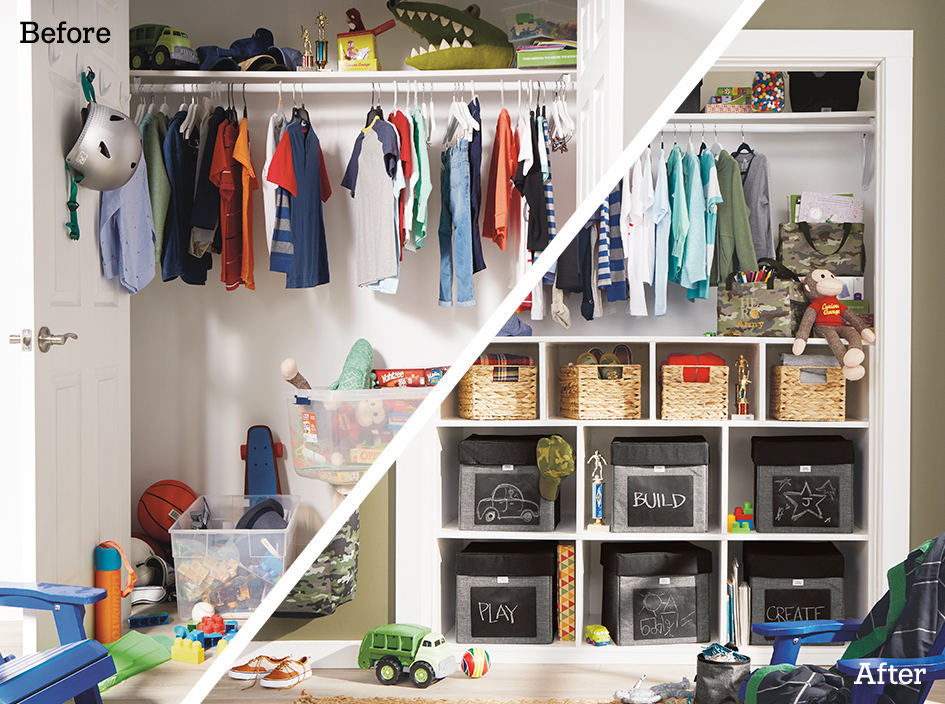 When you say "Please clean your room," do your kids hear "Quick! Shove everything into the closet"? Set your little boarders up for success with an open and organized closet where everything has a home of its own.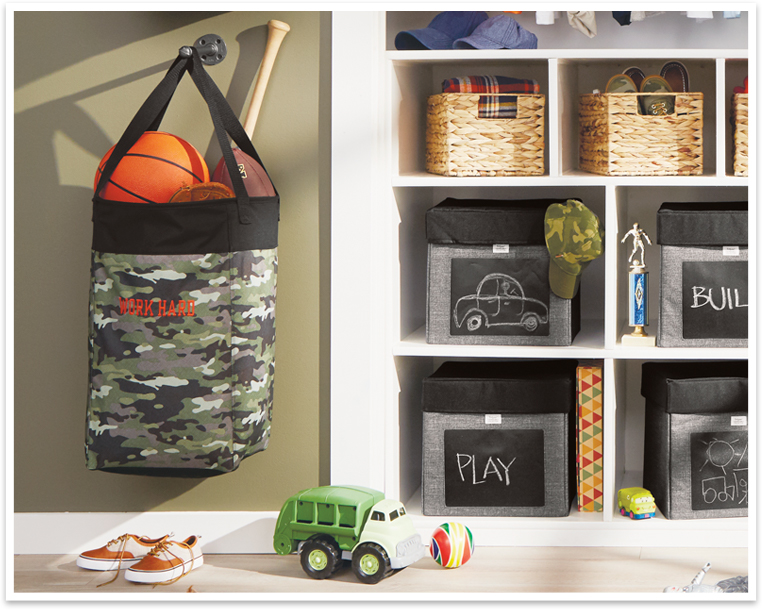 Off with the doors!
With the closet doors removed, there's no place for clutter to hide. Start by standing on the hinge side of the closed door, and tap the hinge pins out with a hammer and screwdriver or nail.
Important! Always start with the bottom hinge and work up. Ask a helper to support the door as you begin to remove the top pin. Ease the door off the hinges by lifting at the knob with one hand and under one of the hinges with the other.
Next, unscrew any remaining hardware from the frame, like the lockset and hinge plates. Patch holes in the door frame or drywall and touch up the paint.
Make each space special
Create more storage surfaces and define each one so all your kids' things can find their way home. You can find customizable shelving systems for every budget, from coated wire to wood, stackable cubbies and even free-standing bookshelves. Be sure to leave room for a closet rod or two to hang up their clothes!
Fill the openings with baskets, fabric cubes and colorful bins to store folded clothes, art supplies and more. Choose items that can be personalized, or do it yourself with a writeable panel and chalk. Some cubes even boast a clear side panel to quickly and easily locate specific items within. Lids lend a bit of polish by keeping their stuff out of sight. Pictured: Your Way Rectangle, All-In Organizer, Your Way Rectangle Basket, Your Way Cube, Your Way Cube Lid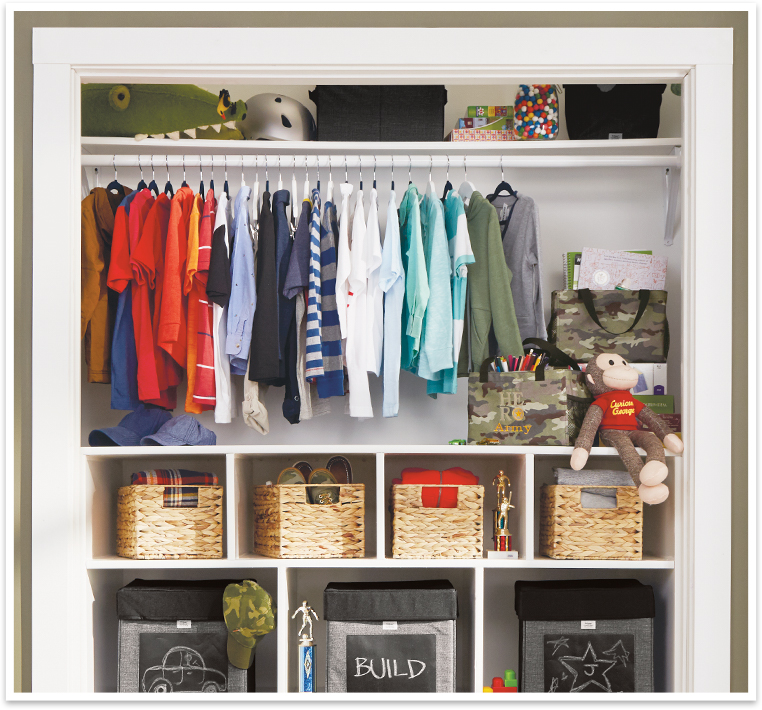 Think outside the closet!
Don't let the space outside the closet go to waste – turn it into extra storage! Use a stud finder to secure wall hooks or racks on either side of the closet. Hang large, open-top totes to store sports equipment, laundry or toys. Stack hanging organizers with plenty of pockets to house shoes, games and accessories. Pictured: Stand Tall Bin, Your Way Rectangle Basket, Your Way Rectangle Basket, Your Way Cube, Your Way Cube Lid