To access key features of this site, you must have JavaScript enabled.
You are not shopping with one of your consultant's parties. Click on My Parties above to see your consultant's open parties.
It's the season of fresh starts, which is why we've partnered with mDesign to bring you even more organizing possibilities—new products, new sizes and new materials designed to organize the busiest areas of your home.
We're also excited to work with Home + Sort, a professional home organization brand founded by sisters Brandie Larsen and Ryan Eiesland. Check out this video to learn a little more about Home + Sort, their mission and why they're so excited about this partnership.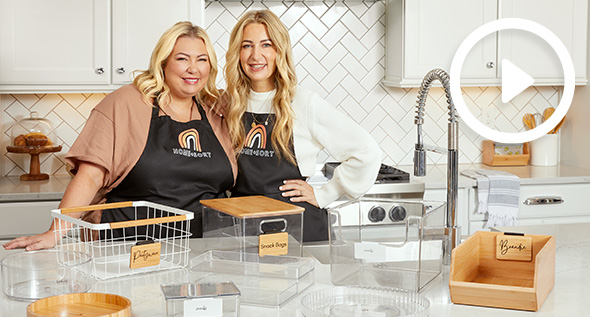 Let's work together to simplify your life in the new year!