To access key features of this site, you must have JavaScript enabled.
You are not shopping with one of your consultant's parties. Click on My Parties above to see your consultant's open parties.
Let's Start Personalizing!
Thirty-One is your place for personalized gifts, custom keepsakes and the one-of-a-kind products you use every day. Here you can get tips from our personalization experts, find inspiration and browse hundreds of designs you'll love. Let's get started!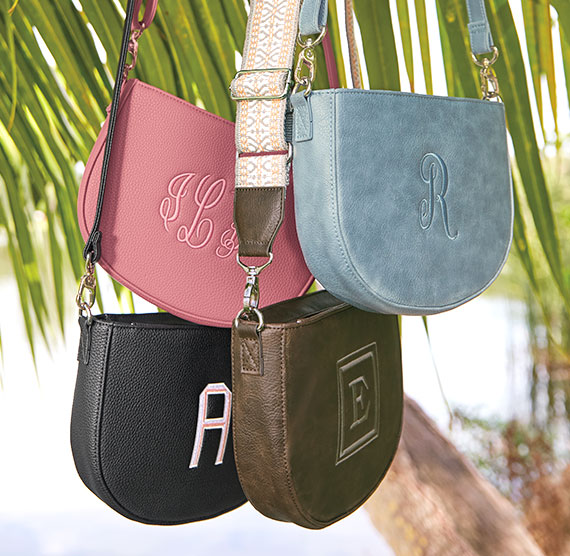 Why personalize it?
The right personalization can tell your story. Elevate your look. Start a conversation. Share a smile.
It can bring people together, set you apart or let you give a gift they'll never forget.
So be creative! Get personal. And above all,
speak from the heart.
So many ways to tell your story
We offer a variety of techniques that let you turn a product into a treasured keepsake.
Master the monogram
Monograms are a great way to make an item uniquely yours, or to make any gift extra special!
Building the perfect monogram starts with understanding the rules of the game. Here are some easy-to-follow tips for choosing the right style and letter order for you!
Your monogram
An individual monogram is a great way to make any gift more meaningful, or to design a piece that's uniquely yours. It's made up of one, two or three initials whose order depends on the design you choose.
Browse all monograms
Monograms for couples
A joint monogram is a simple way to make an anniversary, wedding or other couples' gift mean even more. Check out our tips for building a memorable mark for the happy couple, whether or not they share a last name.
See all designs