To access key features of this site, you must have JavaScript enabled.
Robyn Ochoa-Costa
receives national philanthropic award from Thirty-One Gifts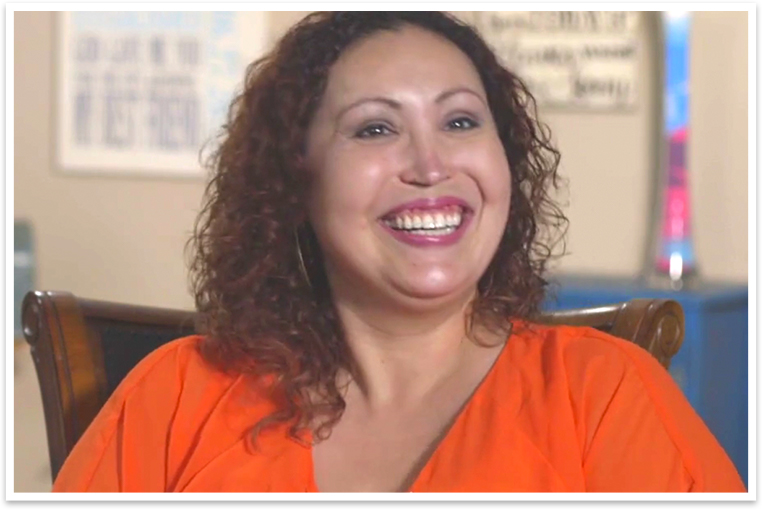 (Columbus, Ohio) August 29, 2017 – Robyn Ochoa-Costa has received the 2017 Heart of Her Award from Thirty-One Gifts for her exceptional volunteer service at Hartley House in Clovis, New Mexico. The organization also received a $10,000 donation in her honor from the company's charitable fund, Thirty-One Gives.
Hartley House is a nonprofit domestic violence shelter that has been supporting women and children since 1979. Working throughout Curry, Roosevelt and Quay Counties since 1979, they work to put an end to domestic violence, providing physical and emotional refuge to victims of abuse, and advocacy for freedom from violence through education, intervention and treatment. They operate a shelter in Clovis and satellite offices in Portales and Tucumcari.
Ochoa-Costa, a Clovis resident, is an independent sales consultant and senior director with Thirty-One Gifts, a direct-selling organization offering purses and wallets, totes, home organization, jewelry and more. Thirty-One, through its philanthropic initiative, Thirty-One Gives, highly values giving back to communities where its sales Consultants and employees live and work.
The Heart of Her Award is given to one independent sales Consultant each year who exemplifies the essence of Thirty-One Gives by offering their time, talents and treasure to support philanthropic work focused on the empowerment of girls, women and families while upholding the characteristics of a virtuous woman and balancing a successful business with Thirty-One Gifts. Ochoa-Costa is one of more than 60,000 Thirty-One independent sales Consultants throughout the U.S. and Canada.
Ochoa-Costa began her association with Hartley House as a client after several relationships that involved domestic violence. She soon began serving as a volunteer survivor, and joined the board of directors in 2015.
"I found strength by taking a stand and becoming a role model, not only for myself and my three daughters, but for all women facing abuse," says Ochoa-Costa. "I believe you should find your passion and ways to get involved. Use what you have and do what you can, but do it with love!"
She currently serves as the board of directors secretary and is the nomination committee chair, organizing and overseeing board membership applications and interviews, and maintaining diversity on the board. She also created Hartley House's social media sites and website, and helps with fundraisers.
Ochoa-Costa has been able to help with fundraising through her Thirty-One business as well as fundraising events for the shelter. At a regional Thirty-One sales meeting, she connected with another sales consultant – a farmer who subsequently donated more than $1,000 worth of meat and committed to supplying meat to the shelter indefinitely.
"This was a huge deal to us," says Ochoa-Costa. "Meat is our biggest food expense. It was a huge win for the shelter! Being a board member, I see the work that goes into stretching every dollar, and I know what Thirty-One's $10,000 donation could mean to us too."
Hartley House Executive Director Donna Horton was delighted about the recognition and donation as well. "Hartley House is honored to be the recipient of the $10,000 contribution from the Heart for Her award," she said. "This money will help us fulfill our mission to end the epidemic of domestic violence in our community.  We are also very proud of our board member, Robyn Ochoa-Costa, for winning this award and also for her hard work and dedication to Hartley House."
Ochoa-Costa was chosen for the award for her conduct as a Thirty-One sales Consultant as well as her community service.
"Robyn is a true leader," says Felicity Lueras, a Thirty-One sales Consultant who works with Ochoa-Costa. "Robyn not only devotes herself to promoting Thirty-One Gifts, but she really takes the lead in helping those on her team. She takes the time to get to know every team member on a personal level and is very inspirational and upbeat. She is the most loving person I know."
About Thirty-One Gifts: Thirty-One Gifts is one of the world's largest direct-selling companies, offering purses and wallets, totes, home organization solutions and décor, jewelry and more. The company, however, is about much more than its products. Thirty-One is a family of individuals who share a passion for empowering women, and who are committed to celebrate, encourage and reward others for who they are. The name Thirty-One Gifts comes from Proverbs 31, of the Bible, which describes the attributes and the importance of a "virtuous woman." Cindy Monroe started Thirty-One in her basement in 2003. From those humble beginnings, they've grown to include tens of thousands of independent sales consultants across the U.S. and Canada.