To access key features of this site, you must have JavaScript enabled.
You are not shopping with one of your consultant's parties. Click on My Parties above to see your consultant's open parties.

JOIN IN NOVEMBER
Make money for the holidays AND get your website free for 6 months
(a $102 value)!1
JOIN NOW
reasons to join
---

extra cash
---
Earn 25% commission
on every sale
empowering
community
---
Experience the support
and fun of the Pink Bubble
the best perks
---
Like a 25% discount and
chances to earn free products
new products
---
For simplifying life and
staying organized
20 YEARS OF OPPORTUNITY
Since 2003, we've empowered thousands of women to build their own business—when, where and how they want. Our Consultants enjoy 25% commission (plus room to grow), a 25% discount and opportunities to earn free products and trips to incredible destinations like The Walt Disney World® Resort, Punta Cana and Rome.
As a Consultant, you'll connect with our supportive community and get the tools and training you need to truly succeed. Join our passionate family of Consultants and start sharing quality products that make life a little easier—so you can enjoy every moment with the ones who matter.
Jumpstart Your Rewards
Enjoy exclusive perks when you launch your new business right away! With Jumpstart, you can earn even more FREE products and product credits when you sell, sponsor, and promote in your first 90 days.2
JUMPSTART YOUR BIZ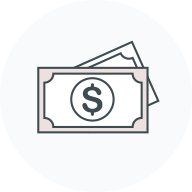 Earning Potential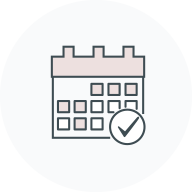 Flexibility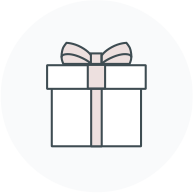 Incentives &
Free Products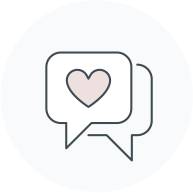 Recognition &
Community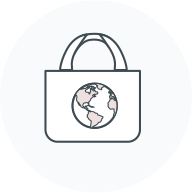 Sustainable
Products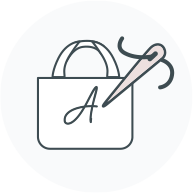 Personalized
Products
Get Started in 1, 2, 3
Become a Consultant and launch your business in a few easy steps.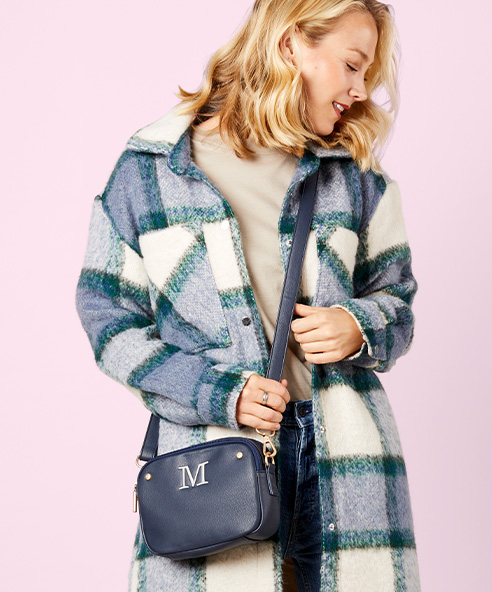 Sign Up
Enroll online in just 5 minutes

Select Your Kit
Choose from options full of bestselling products.

Start Selling
You're officially open for business!
JOIN TODAY
$50

$60

STARTER KIT

$177

$261

Value

Includes 5 top-selling styles.
Choose your prints and
2 personalization designs.

$150

$170

DELUXE KIT

$521

$745

Value

Includes 11 top-selling styles.
Choose your prints and
4 personalization designs.
"Thirty-one was a side hustle for almost four years with my day job as a teacher. Since then it has grown and taken off! This year I stepped away from the classroom to be home with my two girls and pursue things I'm more passionate about including, Thirty-One.."

- Shallon
Director

"I work my business from wherever I am – waiting to pick up my kids from school or practice, on my couch or in my office. I can schedule parties around my family's activities and never miss anything that's important for me."

- Candice
Senior Director

"Thirty-One has given me self-confidence I didn't know I was missing and a sisterhood that has become my closest circle of friends. It fuels my passion to help others and inspire women to live a life they love!"

- Jennifer
Senior Director

"When I joined Thirty-One as a mom and a full-time accountant, I was surprised at how easy and flexible it was to fit my business into my life. The extra income was perfect to pay for things like trips to the zoo and gymnastics lessons."

- Samantha
Executive Director
Frequently Asked Questions
Being an Insider is fun and free! Insiders host parties and give friends and family the chance to shop Thirty-One products. With a qualifying party, Insiders can earn discounts, free products, exclusive items and credits that can be redeemed to purchase Thirty-One products.
Consultants are independent business owners authorized to sell Thirty-One products for a commission. Thirty-One Consultants earn income by holding in-person or virtual parties, taking orders from their personalized website, and enrolling new consultants to grow their team.
Purchasing a kit provides you with business essentials and establishes your Consultant account, enabling access to training resources, sales and marketing materials and your very own personalized website.
Become a Consultant and start selling in three easy steps:
Click Join Us
Complete the new Consultant online enrollment process
Order your kit
With your personalized Thirty-One website, you can start selling Thirty-One products the same day you sign up!
You can start selling Thirty-One products and earning 25% commission the same day that you sign up! Commission is paid twice per month. Details about commission payments are available to Consultants in the Consultant Guidebook.
For more information about what you can expect to earn as a Consultant, click here to view our Income Disclosure Statement.
Thirty-One Consultants are never in business alone! All new Consultants receive access to step-by-step training, coaching and guidance from experienced sponsors and fun training modules on Thirty-One Today, your virtual office, that will walk you through setting up your business and getting started.
As a Consultant, you're also invited to our annual conference, IMPACT, where you can meet other Consultants and learn from the best in the business!
No, you don't need to know a Consultant to join Thirty-One. If you don't know a Consultant who you want as your sponsor, we will match you with an experienced sponsor who can serve as your coach and help you get started successfully!
Consultants earn 25% commission on their qualifying sales from day one. Your earning potential is dependent upon how much you sell. By promoting to Director level, you can earn bonuses and up to 35% commission when you meet specific requirements. Refer to our Income Disclosure Statement for additional details.
START EARNING TODAY
Your goals. Your schedule. Our perks and support.
Discover the possibilities of a Thirty-One business.
Join Today
1. Consultants who newly enroll from October 1, 2023 - December 31, 2023 will receive a free six-month website subscription that begins the day after they sign up and ends on the sixth tenth-day of the month following the subscription's start date. Thereafter, Consultants will also be charged a monthly subscription fee, currently $16.95USD plus applicable tax, covering the cost of the personal website and branded emails sent to your Customers. Consultants may cancel their monthly website subscription at any time. Information about website subscriptions, including cancelation, is available to Consultants in the Consultant Guidebook. Purchase of an Enrollment Kit or a monthly website subscription is not required in North Dakota or where prohibited by law. For more information go to the "Be A Consultant" page at mythirtyone.com.
2. New Consultant Jumpstart Program is available to new Consultants during their first 90 days as a Consultant. Products available while supplies last. Thirty-One Gifts reserves the right to substitute products of equal or greater value. Consultants who earn products but do not select prints or personalization will receive products in prints selected by Thirty-One. Consultants may be responsible for taxes on earned products. Jumpstart PEQA Product Credit is available to Consultants who sponsor a Consultant and the sponsored Consultant qualifies in the sponsoring Consultant's Jumpstart period. Promotional product credit available to Consultants who sponsor two Consultants and the sponsored Consultants qualify during the sponsoring Consultant's Jumpstart period. Product credits expire 3 months after the date issued. Programs subject to change.
3. Income is defined as commissions earned by a Consultant from Thirty-One for her sale of products and any applicable overrides as defined in the Career Path booklet.

4. This table includes Consultants as of Dec. 31, 2020 (or earlier in the year if the Consultant relationship was terminated).

5. This table includes 39,283 registered Consultants in 2022, regardless of active or inactive status.

6. Such operating expenses could include advertising and promotional expenses, product samples, training, travel, telephone and Internet costs, and miscellaneous expenses.