To access key features of this site, you must have JavaScript enabled.
You are not shopping with one of your consultant's parties. Click on My Parties above to see your consultant's open parties.
Design Gallery
The perfect gift? Just name it! Add a personal touch to your favorite item with a variety of design options.
Wood Designs
Customize a keepsake for your home or for a gift with our laser-etched designs on beautiful stained wood.
Tell your story
These design options are available on the Close To Home™ Tray, Caddy, Décor Box, Table Gallery, Serving Tray and Round Tray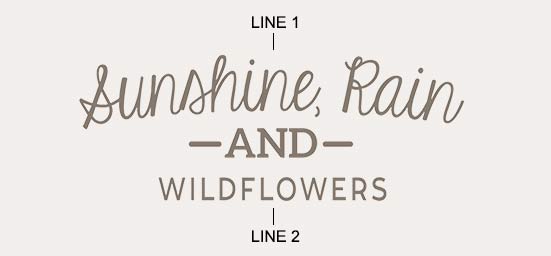 Arched Message
Line 1: Required, 16 character limit, uppercase
Line 2: Required, 16 character limit, uppercase
"And" is stationary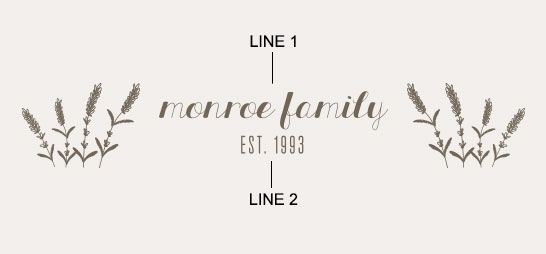 Meadow Message
Line 1: Required, 16 character limit, uppercase
Line 2: Optional, 16 character limit, uppercase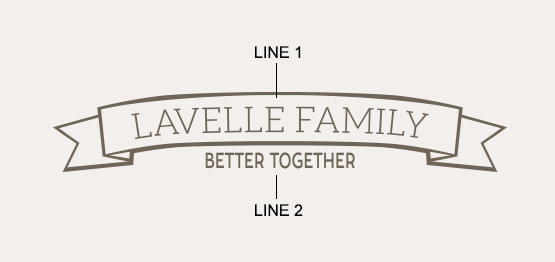 Banner
Line 1: Required, 16 character limit, uppercase
Line 2: Optional, 16 character limit, uppercase
Fonts as shown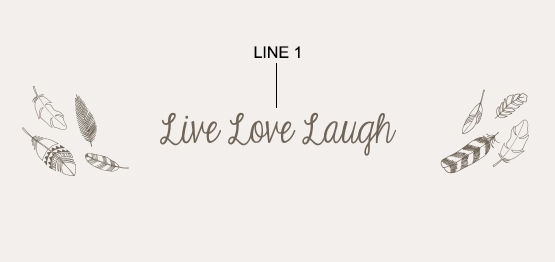 Feather Message
Line 1: Required, 16 character limit, uppercase & lowercase
Fonts as shown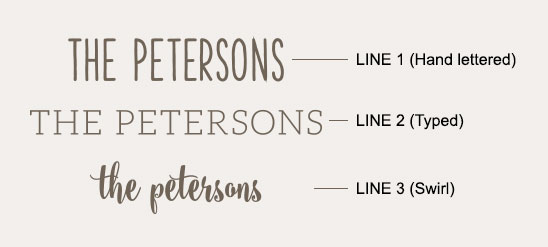 Message
Line 1: Required, 16 character limit
Select Font 1, 2 or 3
Font 1: Uppercase only
Font 2 & 3: Uppercase & lowercase
Fonts as shown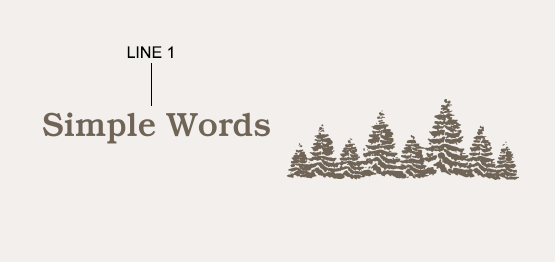 Tree Message
Line 1: Required, 16 character limit, uppercase & lowercase
Fonts as shown
These design options are available on the Close To Home™ Tray, Caddy, Serving Tray, Décor Box and Round Tray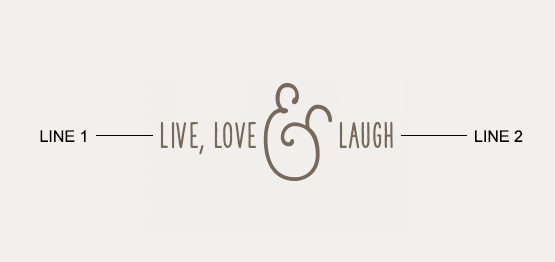 Ampersand Message
Lines 1-2: Required, 10 character limit per line
Fonts as shown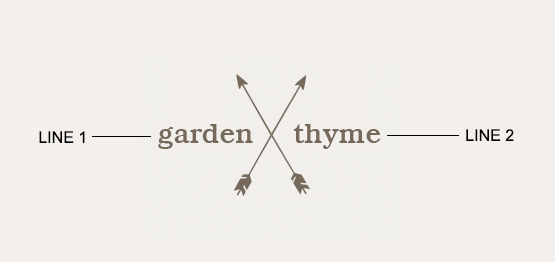 Arrow Message
Lines 1-2: Required, 10 character limit, lowercase
Fonts as shown
Available without text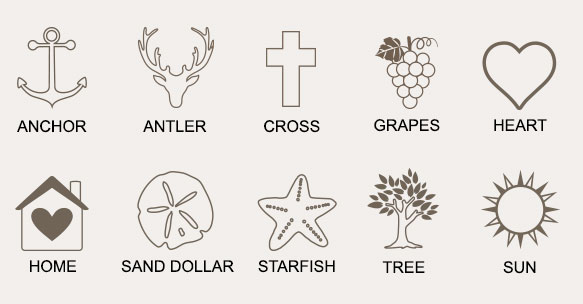 Between the Lines
Choose one icon, optional
Line 1: Required, 16 character limit, uppercase
Line 2: Optional, 16 character limit, uppercase
Fonts as shown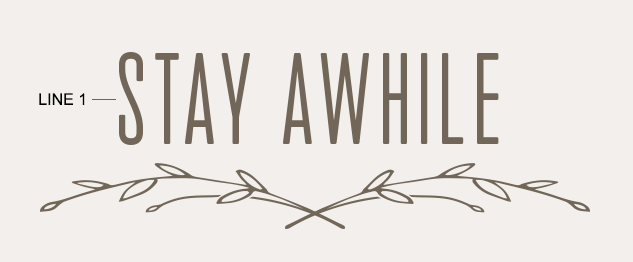 Laurel Message
Line 1: Required, 16 character limit, uppercase
Fonts as shown
These design options are available on the Close To Home™ Tray, Close To Home™ Round Tray, Serving Tray and Sweet Spaces Décor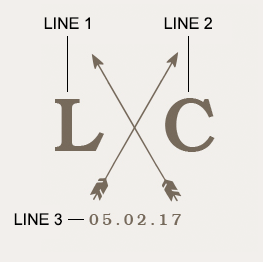 Arrow Monogram
Line 1-2: Required, select 2 uppercase letters or numbers
Line 3: Optional, choose up to 16 lowercase characters
Font as shown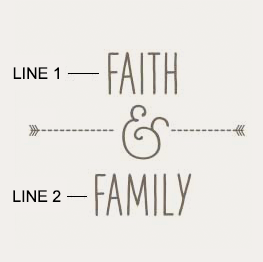 Dashing Ampersand
Line 1: Required, choose up to 16 uppercase characters
Line 2: Required, choose up to 16 uppercase characters
Font as shown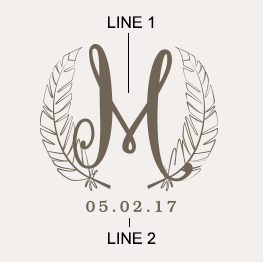 Feathers
Line 1: Required, Select 1 letter, uppercase
Line 2: Optional, 16 character limit, lowercase
Fonts as shown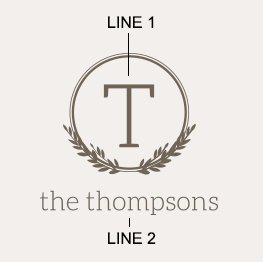 Laurel Circle
Line 1: Required, Select 1 letter, uppercase
Line 2: Optional, 16 character limit, lowercase
Fonts as shown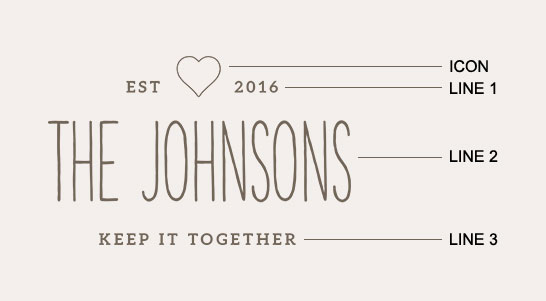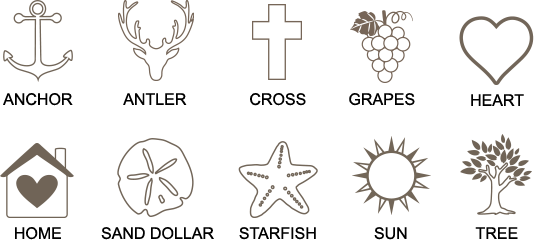 Our Year
Choose one icon
Line 1: Required, Select 4 numbers
Line 2: Required, 16 character limit, uppercase
Line 3: Optional, 16 character limit, uppercase
Fonts as shown
This design is available on the Close To Home™ Tray, Serving Tray and the Close To Home™ Round Tray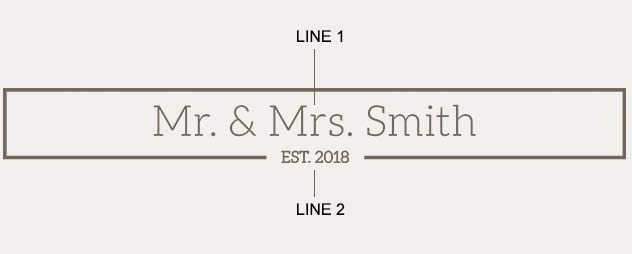 Showcase
Line 1: Required, 16 character limit, uppercase & lowercase
Line 2: Optional, 16 character limit, uppercase
Fonts as shown