To access key features of this site, you must have JavaScript enabled.
You are not shopping with one of your consultant's parties. Click on My Parties above to see your consultant's open parties.
Save OVER 70%
on adventures
to go! 1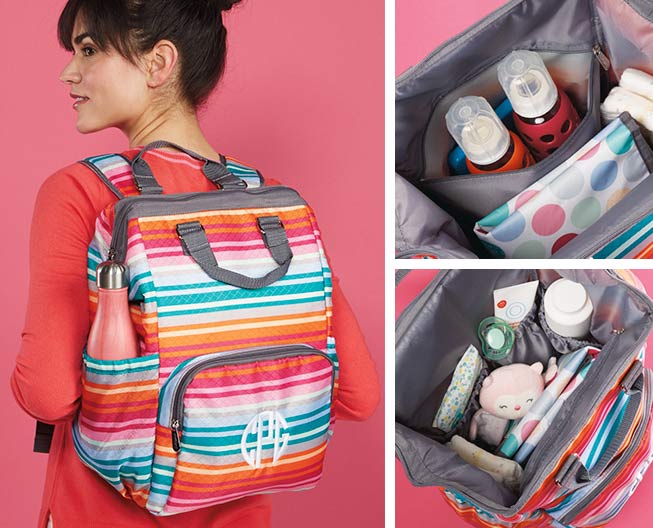 Adventures Backpack (9214)

$25
$88 Value
Personalization included!
Hit the road with the Adventures Backpack at a savings of over 70%! With its thermal pocket and padded straps, this backpack transitions easily from an on-the-go diaper bag to the perfect overnight tote. Its structured opening holds its shape, so you'll never have trouble finding exactly what you need.
Key features
Zip closure with front zipper pocket, 2 side elastic pockets, interior thermal zipper pocket and 4 interior elastic pockets
Metal frame at top opening helps bag stay open
Top handles and adjustable, padded backpack straps
Approx. 16.5"H x 10.25"L x 6.25"D at bottom, 9.25"D at top
Get the girls together to shop Thirty-One this month and get your hands on these amazing Hostess Exclusive styles. You could even earn them for FREE!2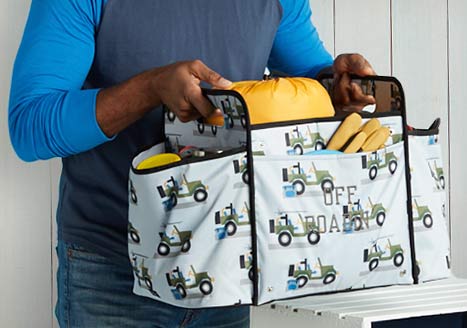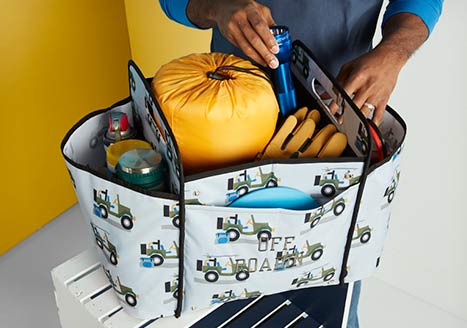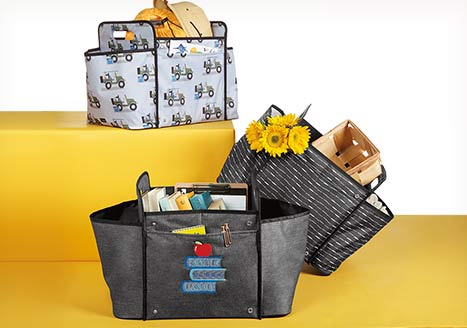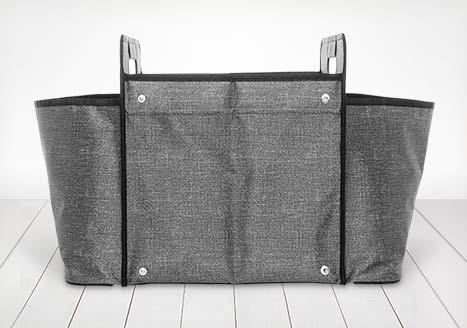 Convertible Organizer (8266)
$25
$65 VALUE
Personalization included!
The perfect storage solution, our Convertible Organizer offers incredible functionality and versatility to suit your needs. Snap open or close panels let you create multiple sections for organizing items in a "caddy-like" way. Interior boards provide additional structure and support and the center section features two interior mesh pockets and one exterior flat pocket. Reinforced stitching on the top handles makes it sturdy and easy to carry. Makes a great addition to any play room, pantry, trunk/garage or hobby/craft room!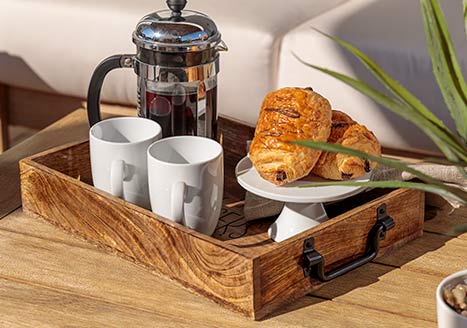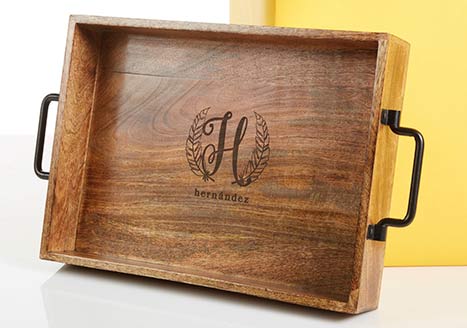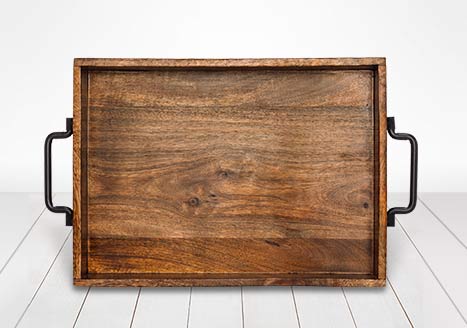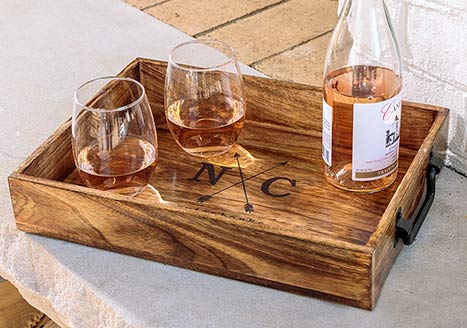 Close to Home™ Serving Tray (9234)
$30
$68 VALUE
Personalization included!
Serve up some cool treats and scrumptious snacks this summer on our hand-crafted Close to Home™ Serving Tray. Completely food safe, the tray features bottom pads to prevent unwanted scratching of other surfaces and side iron handles to make serving guests easy. The natural mango wood of this tray makes for a beautiful centerpiece on your kitchen table and cleanup is easy—just wipe with a damp cloth. Choose from lots of great personalization options to make this tray truly special.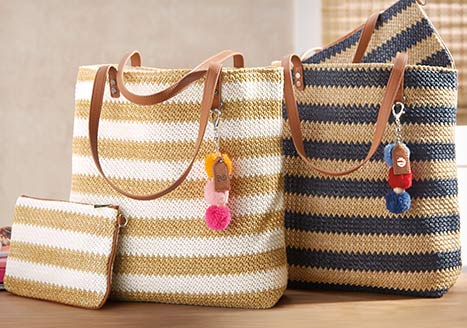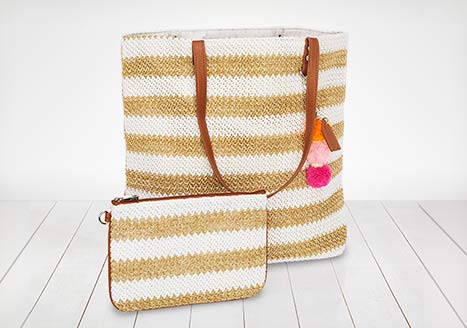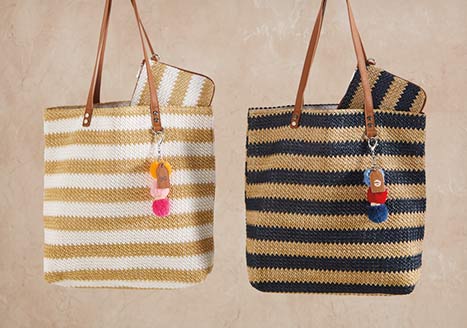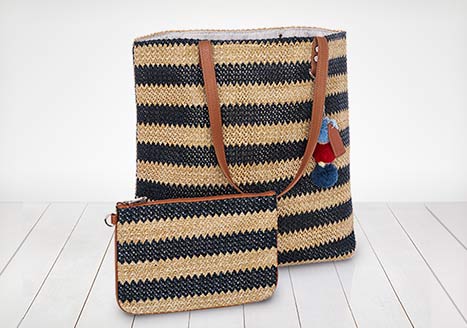 Summer Style Bundle (9456)
$50
$126 VALUE
Personalization included!
Start your summer in style with this three-piece bundle set including the fabulous Around Town® Tote in white- or navy-striped straw, a marvelous matching Rubie Mini and an exclusive beaded pom Finishing Touch Bag Charm. You'll love the unique features of each piece, like the exterior hidden cell phone pocket of the Around Town® Tote, the D-ring attachment detail of the Rubie Mini, and the stylish flair of the Finishing Touch Bag Charm. Personalize your bag charm with your monogram or initial – it's included in the special discount price!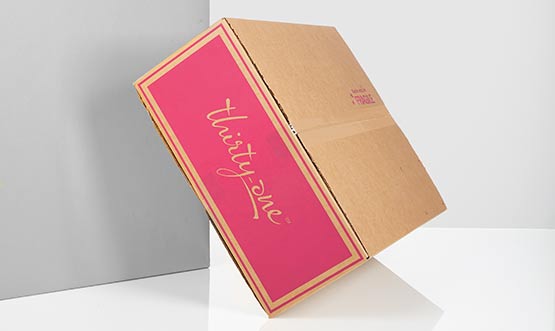 Mystery Bundle (2692)
$25
$75+ RETAIL VALUE
We'll choose a secret bundle of two or more Thirty-One favorites just for you!
If you love a surprise, there's nothing better than our Mystery Bundle! A top-seller for our Hostesses since it was first offered, the Mystery Bundle is a great choice for anyone new to Thirty-One Gifts. Bundle items usually arrive in one or two surprise packages at your door and work together beautifully. Mystery Bundles most often contain products that are either in-season, feature new prints or are past-season favorites.
Your rewards don't end here!
The chance to get your hands on exclusive products is just the beginning of our amazing Hostess Rewards program! We love to reward our Hostesses with free products, half-priced items and more just for sharing the fun of Thirty-One.2