To access key features of this site, you must have JavaScript enabled.
Fall-Winter
2018 Circle of Honor
Thousands of women across the country have changed their lives for the better through Thirty-One. These women are just a few great examples of that. Each of these ladies is a member of our "Circle of Honor," which is what we call the women who have been featured in one of our past Catalogs. Read their inspiring stories, and if you think this opportunity might be right for you, ask a Consultant for information about joining her team.
Kirstin Tracy
Senior Executive Director
Lodi, CA • Joined June 2011
What tote can't you live without?
I am 100 percent an Around Town® Tote girl! I pick my favorite color every season. This is my everyday bag, along with the All About the Benjamins® wallet, Mini Zipper Pouch and Swap-It Pocket". It is the perfect size to fit everything I need for the day - even a notebook and my computer! The style is eye-catching, and the colors are always vibrant. Add that personalization pop and you will turn heads!
Jonet Greenfield
Senior Executive Director
Nampa, ID • Joined August 2010
How do you use Studio Thirty-One™ to express your style?
I love the plethora of options with my Studio Thirty-One™ purse. I'm not committed to just one color or style but instead can change it up whenever I want! It's also an affordable way to switch up my purse. Instead of buying a whole new one, I can just get a new flap!
Kendra Schmit
Executive Director
Lincoln, NE • Joined August 2010
What do you love about the Retro Metro® Collection?
One of my favorite products is the Retro Metro® Bag. The versatility of this bag gives it an advantage over all the others! The size and casual look have helped make it my diaper bag, work bag, travel bag, workout bag, running errands bag and my purse - the same tote for all these uses!
Amy Hansen
Executive Director
Coleridge, NE • Joined November 2010
How does Thirty-One improve your craft projects?
I love helping my Customers organize their craft space with our products! With so many options, we can create a fun workspace with a home for everything to keep it clean and organized. The products also make it easy to take supplies on the go!
Megan Archibald
Senior Director
Aurora, OH • Joined July 2011
Which thermal do you like best for your lunch?
I don't know what I'd do without our thermals. My favorite is the Lunch Break® Thermal. I love that its handles are long enough to throw over my shoulder and that it opens up wide to allow for containers to fit right side up.
Miranda Perazzo
Senior Director
Napoleon, OH • Joined May 2012
What Thirty-One items are essential on your outdoor adventures?
Our family does not go anywhere without either the Essential Storage Tote or Large Utility Tote. We love that they can hold everything we need for any activity, plus they're durable and easy to clean. Inside you will probably find at least one thermal product or a Zipper Pouch with snacks, drinks, activities or all of the extra items we bring!
Divya Johnson
Director
Chelmsford, MA• Joined August 2016
What features do you like best in your favorite bags?
I love crossbody bags. As a busy mom, the hands-free option is a must! They allow me to be present in activities with my child as opposed to worrying about my bag and its contents. A crossbody bag is a must-have on weekends out with my family so I can be tuned in to all the fun that we are having while knowing that my things are safe and secure.
April Green
Director
Edmond, OK • Joined April 2017
What is your travel must-have when you hit the road?
I absolutely love the All Packed Duffie and Glamour Case! Being able to pack all of my outfits in the duffle and then easily place my shoes in the "secret" zipper pocket on the bottom is amazing. The Glamour Case is the perfect makeup bag and holds everything I need. I'm also obsessed with traveling with Zipper Pouches. They're perfect to keep socks and underwear separate, and I don't have to dig around the bottom of my bag!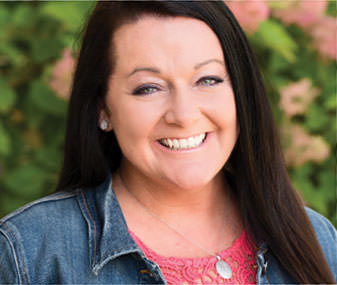 Hope Groves
How have the relationships you've made at Thirty-One affected you?
It's amazing to me how many of the people I have met at my parties have become my friends. I have been very fortunate to have kind and caring women show up for a pocketbook and stay for a friendship. Making meaningful connections with so many people has been wonderful.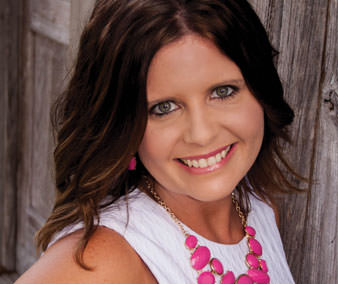 LisaNiederberger
What has surprised you the most about being a Thirty-One Consultant?
Building this business has given me a dose of confidence that I didn't know existed when I worked in the corporate world. I now see that I have many skills and ideas to share that can benefit my team, family and friends. My mom calls me a "marketing genius" – and I never took a single marketing class.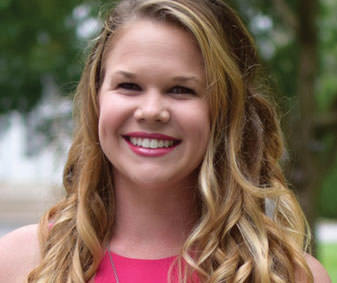 Erica Smith
How do you compare Thirty-One to any other jobs you've held?
I used to be a certified nursing assistant and phlebotomist, and this is my first job in direct sales. I love the flexibility that Thirty-One gives me to be able to stay home with my two beautiful little girls, travel with my husband for his job and set my own hours, all while earning an income. I can work anywhere – at home, on the go and even sick in bed. I love that I can take work with me and share my love for my business and our products in my everyday life. It doesn't feel like a job because it is so much fun.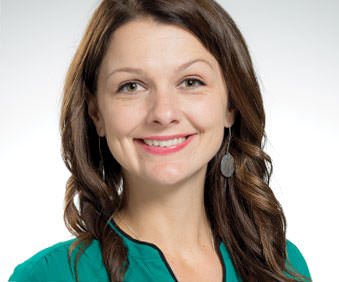 Jessica Magish
What possibilities has Thirty-One opened for your family?
Thirty-One has allowed me to make an extra income, which has enabled me to to work less in my full-time job. Because I have cut back my hours, I am able to pick up my son from kindergarten. This may not seem like a big deal, but when I see his proud, smiling face walking to my car I know that I wouldn't have had a chance to see that if it weren't for my extra Thirty-One paychecks.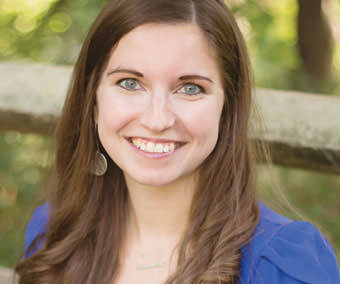 Becky Evans
What do you like about having your own Thirty-One business?
I love having my own Thirty-One business! It gives me the flexibility to work my business when it works for me, in a way that works for me. My favorite thing about my business has been the relationships that I have developed with other women, including Customers and other Consultants on my team. I have developed friendships with women whom I never would have met had it not been for Thirty-One.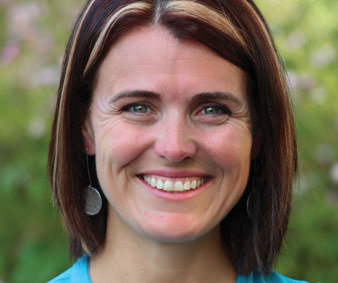 Erin Byrge
How has Thirty-One changed your life?
Within a year of joining Thirty-One, I was able to retire from my full-time teaching job at the age of 41 and make Thirty-One my primary source of income. This has allowed me to spend more time with my teenagers before they head to college and has allowed me to pursue a passion project, working part-time for the Ironman Foundation. In this year, I was able to donate more than $2,000 from my commissions to various organizations, something I had always had the desire to do but never the means. I love that Thirty-One has allowed me to pursue my other passions and even incorporate them into my business!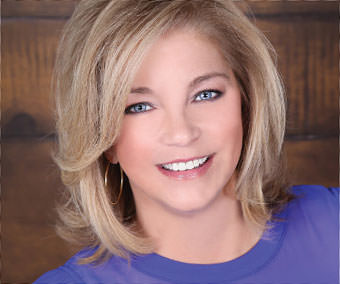 Shelley Heile
What is your "why"?
My why has always been so that we could make decisions for our sons based on what was best for them and not just what we could afford. My why came full circle when my oldest son, Grant, was critically injured. I had never appreciated the flexibility that being a Thirty-One leader afforded me until I needed it so desperately. He became my full-time job for almost three months. To be supported through that and maintain a healthy business felt miraculous. I am so grateful!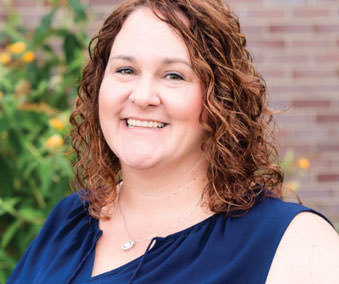 Becky Hernandez
Why are you proud to be a Thirty-One Consultant?
Because it is really about so much more than a bag. I love that I get to be the excuse for ladies to connect with their girlfriends, to step away from their busy lives and to connect face to face. I'm proud to walk with the women on my team and see them beam with pride as they provide more choices for their families while doing something they love.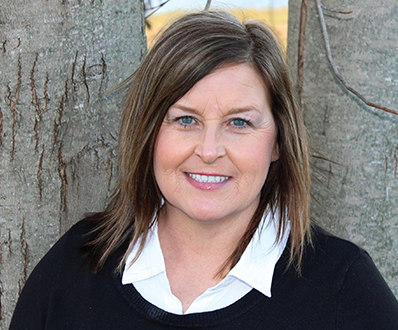 Alesha Helms
Why do you enjoy being a Thirty-One Consultant?
I love being able to share Thirty-One with everyone I come in contact with. I have built friendships and relationships with people from all walks of life that I would not have been able to had I not joined Thirty-One. Plus, I love the bags and I like the paycheck! My motto has become "Changing Lives One Bag at a Time," and I fully believe that I have done that in the time I have been a Consultant.
I look forward to changing more lives each and every day!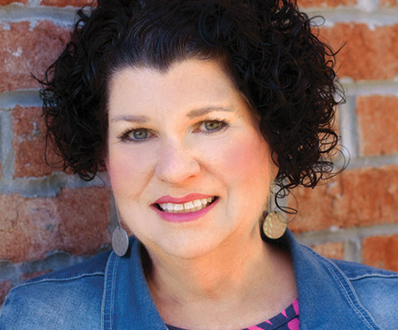 Cindy Taylor
What makes you proudest to be a Thirty-One Consultant?
Starting chemo bags at our town's cancer care center in 2014 has evolved into a whole room being set aside just for the bags and supplies that are donated to patients undergoing treatment. We have tables of comfort items that businesses are now helping me donate, and each Monday a volunteer fills our bags and prays over each one as it is filled. It's turned into a community effort, with customers donating and sponsoring bags in memory or in honor of loved ones with cancer. The patients love the bags, and it brings me such joy to know that without Thirty-One, this mission would not have been possible.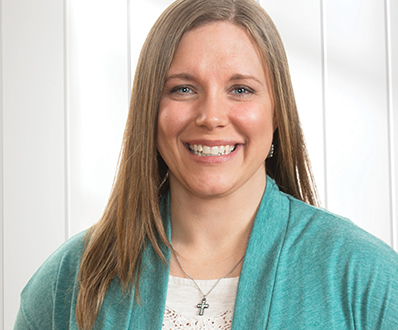 Robyn White
How does Thirty-One compare to other jobs you have held?
I had never worked in the direct sales industry before, but I spent many years working in corporate and non-profit organizations. One of the beautiful things I've found with Thirty-One is that it provides the strength and stability of a corporate job, the heart and the mission of a non-profit job and the flexibility and authority of your own business. I can't imagine doing anything else or working for any other company. No other job provides the financial rewards, scheduling flexibility or family involvement that Thirty-One does.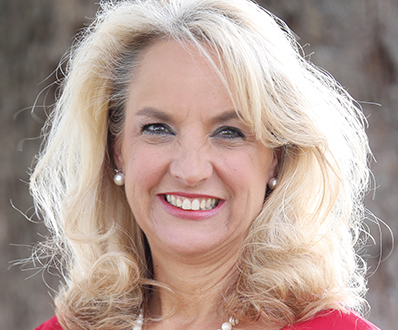 Pam Williams
How have the relationships you've made at Thirty-One affected you?
The ladies I've met through Thirty-One are amazing and so sweet. I've been in women's clubs and I was in a sorority, but Thirty-One is the only group I have been in that truly, genuinely celebrates, rewards and encourages women. It doesn't matter if I'm talking to my Senior Director, someone from Home Office or Cindy, they make me feel like a million dollars. They encourage you every chance they get by emails or phone calls. I was amazed the first time Home Office took time to call me and congratulate me on a good party!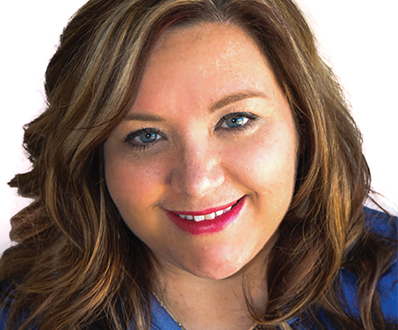 Melissa Batt
What possibilities has Thirty-One opened for your family?
Shortly after I started selling Thirty-One, my husband lost his job. After hearing what Thirty-One had done for others,I decided I would commit to working this business with everything I had. Since then, Thirty-One has allowed my husband to choose a job he loves over settling for a job he had to have. It's allowed us to choose where we want to live without chasing where the money is. The freedom and flexibility this business has given us has meant the world to our family.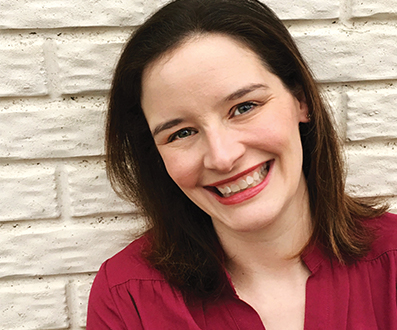 Stephanie Howell
Why did you join Thirty-One?
As an Army wife I've worked almost every job, from hostess to bookstore clerk to teacher to boutique sales. Thirty-One is my favorite because it's a way of life, not a job.
I love organizing my life in meaningful and beautiful ways, and getting paid to share that passion is just the icing on the cake! With five daughters ages 11 and under and a military husband who is often gone, I don't get to take care of me very often. It's been a gift to find a job that allows me to use my personality, passion and brain to bring myself joy.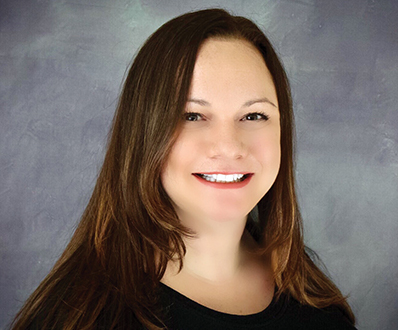 Lisa Wojciechowski
What do you like most about working with Thirty-One?
It feels amazing to work for a company that shows genuine recognition to hard workers. This company truly understands what motivates people to be their best selves and I admire that. People often ask me how I'm so generous, and it's simple – I work for a company that is thoughtful and generous, and that trickles down. I feel it is my obligation to share the joy that Thirty-One has brought to my life. This company makes me excited for all the possibilities the future holds!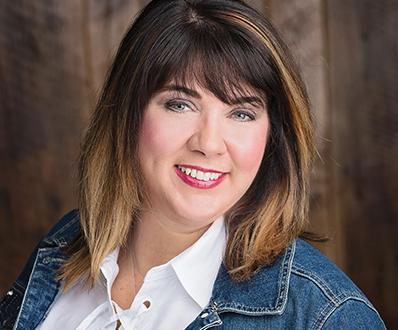 Lynn Pfost
How has being a Thirty-One Consultant impacted you and your family?
I first became a Consultant to pay off some medical bills from my son's illness. We have since been able to pay off that debt and so much more. Because of this opportunity and my flexible schedule, I was able to travel the country with my daughter during her senior year of college as she played Division 1 softball. I went to every single game! My boys have gone to college debt-free thanks to Thirty-One, and my husband and I have been able to do a lot of traveling. I can't imagine my life without Thirty-One in it.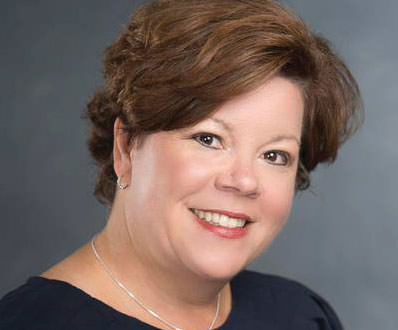 Brandy Black
What do you enjoy most about being a Consultant?
First, I consider myself to be a problem-solver, not a seller. I love helping my Customers find the perfect solutions to stay trendy and organized at home or on the go. I cherish all the friendships I've made with my Customers and my team members. I've never had a job where I'm surrounded by more support and encouragement. Being the CEO of my own business also allows me the opportunity to provide choices for my family that we would not otherwise have. Thirty-One has become a lifestyle for myself and for my family.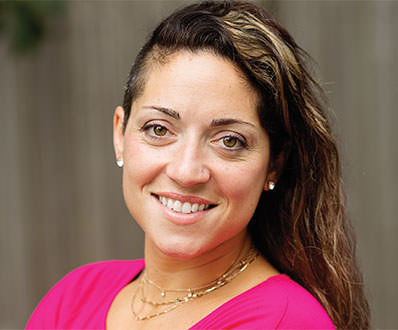 Rosanna Malaghan
Why are you a Thirty-One Consultant?
I joined to earn money to pay for yoga teacher training, which I was able to do in my first three months. But that was just a stepping stone. At Thirty-One I'm encouraged to be the best version of me every day – as a wife, a mother, a daughter and a friend. I also love the flexibility. Not only can I "work" around our beautifully chaotic family schedule, but I am so grateful that my sons get to see my joy in working, empowering other women and sharing awesome products.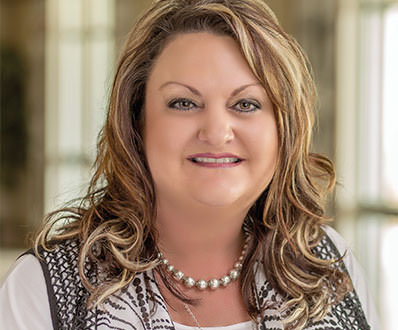 Amy Wyatt-Burton
What do you love most about this job?
Girl time! Thirty-One is my third job, and between farming, ranching and only having sons, I am surrounded by men. Thirty-One gives me the opportunity to connect and share with women. Plus it's FUN! I also love the flexibility of it. I stay very busy with my kids, community and church, but with Thirty-One I have the freedom to choose how often I work and WHEN I work!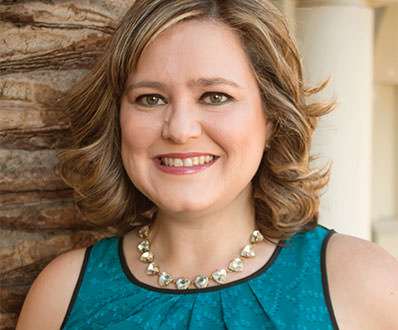 Jill Walmer
What keeps you feeling motivated?
Every year I choose a new word to represent what I'm feeling in my business. Where I'm at, where I want to be. This is a really powerful tool to help me stay focused on the BIG goals. Throughout the last six years, those words have helped me to "Dream Big. Find Strength. Believe. Grow. Be Purposeful. Choose Joy." It's so easy to get caught up in the little day-to-day things in our lives that we forget how important it is to stay focused on the things that matter most.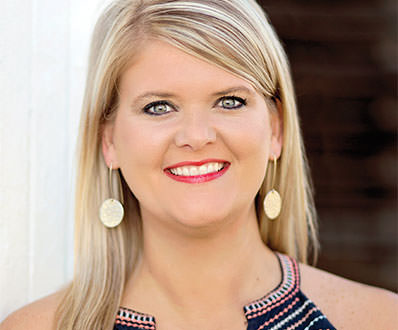 Emily Oliver-Jones
How has this job impacted you and your family?
It's a "job" that allows me to put my FAITH first. Throughout this journey I have been blessed financially, I have been blessed with friendships, and I have been blessed with freedoms most other jobs wouldn't allow. And I give God ALL the glory for being the BEST business partner a girl could ever have! For our family, Thirty-One has helped pay for so many things for my little girl, Peyton – 4-H animals, cheerleading, piano lessons and even a family trip to Disney. We set goals together, achieve them together and, of course, celebrate together because this is our FAMILY business.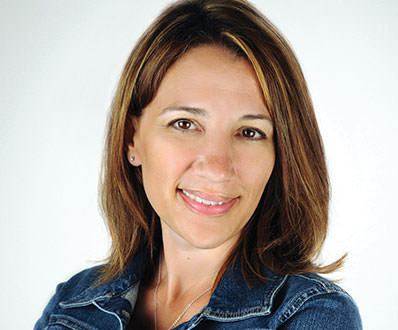 Christina Rupracht
How has your life changed since joining Thirty-One?
When I joined I was a stay-at-home mom raising five boys at the time. (Now it's six boys!) I love being a mom, and this opportunity has empowered me to not only be a great mom but a successful business owner as well. I never thought I'd be able to financially support our whole family, and I certainly never thought I'd be leading a team of incredible women who amaze and surprise me every day. I love watching them find their own confidence and strength. So many things have changed for the better during the last seven years, and now I can't imagine my life without Thirty-One in it.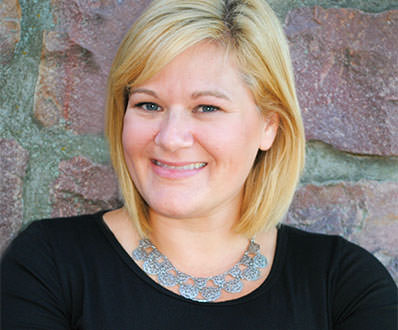 Jenay Hallickson
How is Thirty-One different than other jobs you've had?
I love being my own boss! Planning my job around my family and not the other way around has been amazing and freeing. Last summer I stayed home with my three kids full-time for the first time ever. I've also made real connections with other women through Thirty-One, and the encouragement I've received has been priceless. When you're a stay-at-home mom – or even a busy mom – it can be hard to connect with other women. This gives me that chance.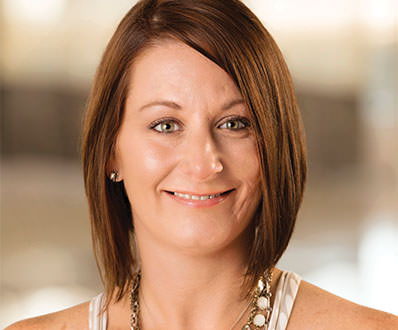 Amie Leone
Why did you decide to join Thirty-One?
I just wanted all the great products in the Enrollment Kit for only $99. I had no desire to sell, but the more I learned about the company and Cindy & Scott, the more I wanted to keep learning. Thirty-One has helped me become a happier person by filling the parts of my life that were missing. After leaving my corporate job to stay home with my son a few years ago, I didn't realize how much I would miss "working." Thirty-One gives me a sense of accomplishment and independence.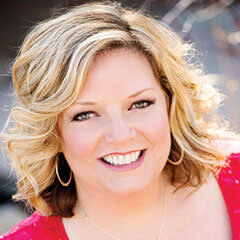 Jennifer Westerhoff
How is your life different since you became a Consultant?
I joined Thirty-One to earn enough money to help pay our mortgage while continuing to be a stay-at-home mom. I am now a work-from-home mom paying the mortgage, car payments, private Christian high school tuition and more. I love that I have the ability to impact what that looks like day-to-day, week-to-week, month-to-month, and year-to-year. When I work harder, I contribute more. Plus, Thirty-One has made work something I actually look forward to each day. this is the first job I've ever had where I get excited to work!
This story was shared in the Fall 2016 Catalog.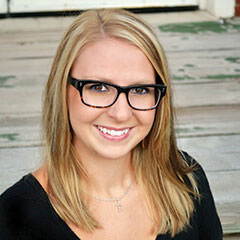 Kelsey Marshall
What has surprised you most about being a Thirty-One Consultant?
When I decided to start my Thirty-One business, partying, building a team, being my own boss and creating my own schedule were far from a reality. I never dreamed of where Thirty-One could take me. After much prayer, my husband and I knew where this business could take us, and we haven't looked back since. I'm partying more than ever, meeting incredible people, sharing my faith and loving my career with Thirty-One. I couldn't be happier!
This story was shared in the Fall 2016 Catalog.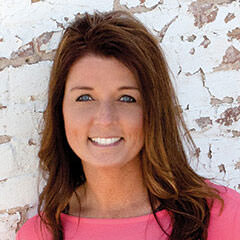 Kelly Livvix
Why did you decide to join Thirty-One?
Family has always been a top priority for me. I joined to help provide for them, and as my two boys grow closer to college age, it allows me to keep providing for them. Being a Consultant also helps me to devote more time and energy to family – I have the flexibility to shift my work hours so I can focus on making more memories with them. This career has inspired me to become the best wife, mom, daughter, aunt, sister, friend, host and leader that I can be. Whatever role I'm playing in that moment, I give it my all.
This story was shared in the Fall 2016 Catalog.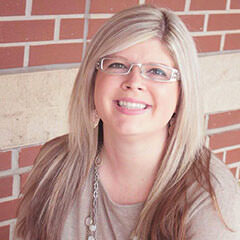 Nikki See
What is the most rewarding aspect of being a Thirty-One Consultant?
I love the sense of accomplishment Thirty-One gives me, and I love being able to stay home with my little ones and watch them grow. We also get to take more family vacations than ever before – it's so important to get away, have fun, experience new things and reconnect as a family. My Thirty-One income makes it all possible! Originally I joined just to get the Enrollment Kit, and I never really intended to do anything with my business. Little did I know all the blessings that were in store!
This story was shared in the Fall 2016 Catalog.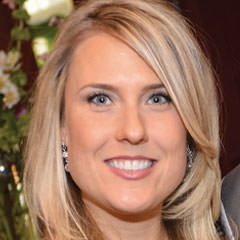 Amber Barraco
How has being a Consultant impacted your family?
The feeling I get providing for my family is, by far, the most rewarding part. My husband and I have always done everything we can for our children, but Thirty-One allows us to say "yes" to extras like weekend vacations and gymnastics. The encouragement and compassion Thirty-One brings to my life makes me want to be a better leader in my other professions as a mother and a teacher. My family has always been proud of me, but the look they give me now is like nothing I've ever experienced.
This story was shared in the Fall 2016 Catalog.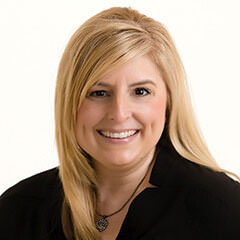 Lisa Harvey
How has your life changed since becoming a Consultant?
Before Thirty-One we lived paycheck to paycheck. My husband and I had good jobs, but like so many families, we didn't have money for any extras. I joined to earn money for my son's soccer expenses, and despite having no previous sales experience, I've been able to build a strong team and a strong personal business. Eventually I was able to leave my full-time job as a teacher, and my life is filled with flexibility and fun. I've gained a new sense of condence in myself, and now I can't imagine my life without Thirty-One or the amazing people I've met through this company.
This story was shared in the Fall 2016 Catalog.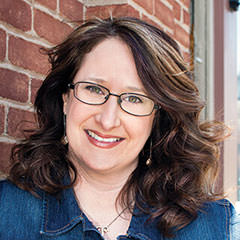 Kate Owen
What's the biggest benefit of being a Consultant?
Thirty-One gave me a gift I didn't know I needed. Being a stay-at-home mom was a great blessing because I got to be with my children, but I lost a big part of my identity when I left the workforce. Within a month of joining Thirty-One, one of my best friends said, "It's like we have Kate back." My confidence has grown so much, which has made me a better wife and mother. Plus, I love the JOY of being a Consultant. We get paid to party! What other job pays you to make friends, have fun and solve problems with cute bags?
This story was shared in the Fall 2016 Catalog.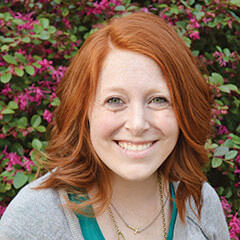 Audrey Floyd
What do you like most about being a Thirty-One Consultant?
The sisterhood and the friendships I have built. Before joining Thirty-One, I had become somewhat of a recluse, not wanting to be around many people outside my small group of friends. Thirty-One helped me branch out and gave me a purpose to build relationships again. I truly believe that because of Thirty-One, I am a better wife, mother, friend and overall person. This career has given me an outlet to connect with new people, and it's helped me find passion for myself again.
This story was shared in the Fall 2016 Catalog.